Jordlinghome.com – If you know yourself as a plantsman, you have to own your own herbs and vegetable garden. Picking up the fresh herbs from our own backyard is so delightful! No matter what size of the space you have, you will optimize for both indoor or outdoor spaces. Pouring fresh herbs into our food will increase the taste and brings out a nice scent.
Picking fresh herbs in our backyard can provide what we need for cooking. Choosing some easy-to-grow herbs does not require you to have a green thumb to grow them! Providing a few easy tips on how to grow them, your dream herb garden will come true!
The benefits of having an herb garden in our backyard
Always available when needed
Every time you cook and anytime you need fresh herbs, they are always available for you. Just step outside to your backyard, and you are free to pick the proper amount of herbs you need!
Even many groceries and markets provide lots of herbs you need instantly. But it's better for us to cut down the cost of spending money on buying herbs.
Everything we plant and grow on our own, we're pretty sure it's free from harmful substances. As a result, we have an herbaceous garden in our home! The fresh herbs and free harmful substances contain vitamins which our body needs to.
Aromatic scent and air freshener
As we step into the backyard and immediately we smell an aromatic scent that comes from herb plants. Some herbs not only make our dish delicious and aromatic but also it's been known for the air freshener.
Gardeners, we have to know some basic and easy to grow plants to supply our kitchen needs. For instance basil, parsley, mint, and so on. And how to grow them? Find the answer on the top 6 easy-to-grow herbs for a small garden down below!
Basil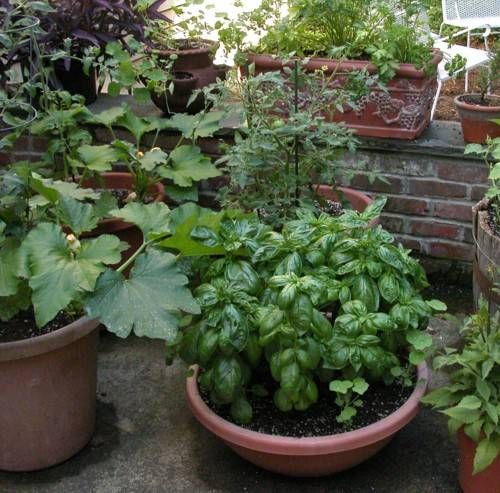 As we alluded to earlier, we don't need to have a large garden to grow some herbs in ours home! Growing herbs in a small backyard are so manageable. We have a trick to make your tiny outdoor space useful. Using pots or raised beds to grow your herb plants and keep your garden look neat!
After you have got some pots, then you can fill them up with native soil. If you don't have much soil in your backyard, you can use the potting mix to substitute the soil. A pack of potting mix contains a completely natural element that will make your plants thrives.
Starting off to pour the potting mix into the pot one-third part of the pot. Then, you can pour a few seeds of basil. it can be bought in the grocery store or any garden store. Remember that basil is one of the types of plants that live in dry soil tolerant, so we do not need to water them intensely. They will thrive in the warm season as they receive enough sun.
Basil also the herbs that tolerant to frequent harvesting. Once you pick some leaves then they will renew again! They also use in many dishes. So, it's worth growing basil in our small outdoor space!
Rosemary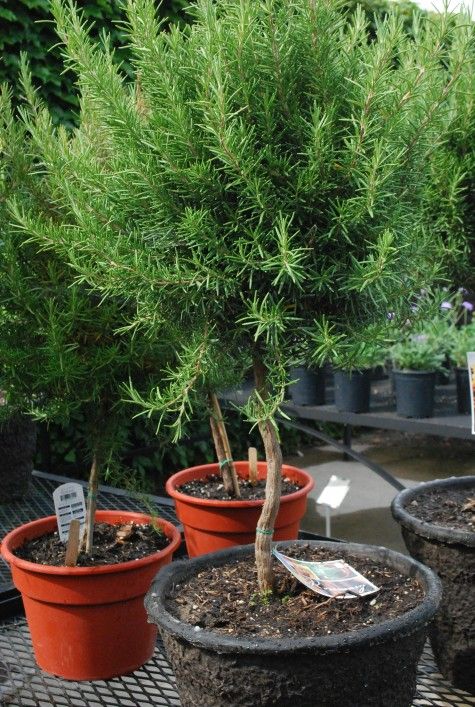 Rosemary is an aromatic herb that gives a depth aroma to baked potato and chicken. Thinking about picking the fresh rosemary in our backyard garden for cooking. So fresh and natural! This needle-like foliage herb is tolerant to cool weather like autumn. One thing we should consider to grow this herb is to water them enough. We have to keep the moisture of the soil so they will thrive happily!
As we alluded to earlier that rosemary is tolerant to cool weather, but that does not mean we can put rosemary outside of the door when winter comes. The biting cold winter season will kill our rosemary plant.
When we grow rosemary in pots, it makes us easier to carry them to the right place that has a perfect temperature. This herb is maintained by the cool weather. When the sun upon us and hits our garden, it is better to pick rosemary pot to shaded place. Cause the heat of the sun will make the soil dry and rosemary will not thrive in green!
Mint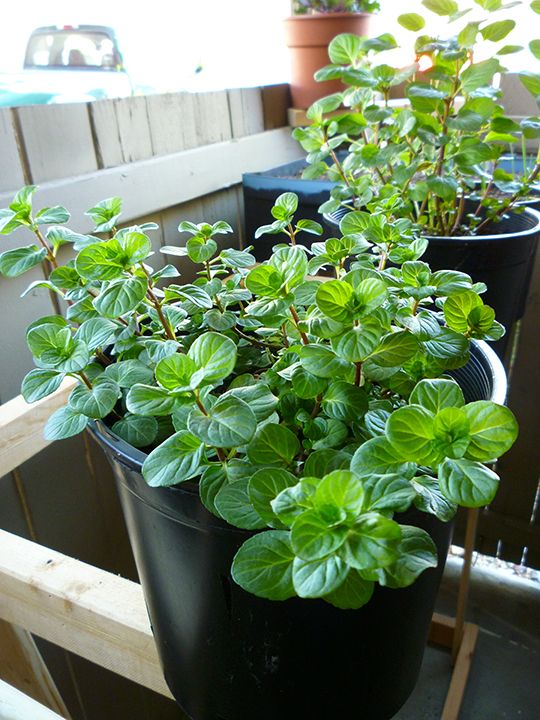 There are a few types of mint variety such as sweet mint, chocolate mint, peppermint, etc. They are fast-growing herbs so we can grow and harvest them in our own backyard! Mint has a sharp taste and aroma. The minty scent is used to give a refreshing touch to some drinks and food. For instance, one of the famous Mexican food lamb tacos will not as tasty as it does without sprinkle fresh mint on them. And mojito drink wouldn't be as fresh it could be without mint!
This fast-growing herb is so easy, you don't have a green thumb to grow them! We can plant them in pots. This way will save space in our small backyard! There are a few tips on growing mint:
Choosing the native soil, and then put them on the pot. So, they will grow neatly and fulfill the pot. As an alternative, if you don't have enough soil in your backyard, you can use a potting mix as a growing media.
Plant the mint from seed. For a faster-growing mint, we can plant from the root.
After plant the mint, it requires moist soil to live well. So, watering them regularly. Touch the surface of the soil, once if we feel them getting dry, that is the exact time we need to water them. Remember to keep them in the well-moistured ground.
Pour organic fertilizer, twice to three times a week.
When it has dense leafy green, we are ready to harvest them. Pinching off the stem carefully so it won't break other branches.
After you harvest the mint from the stem. A week later you'll see new leaves are raised.
Parsley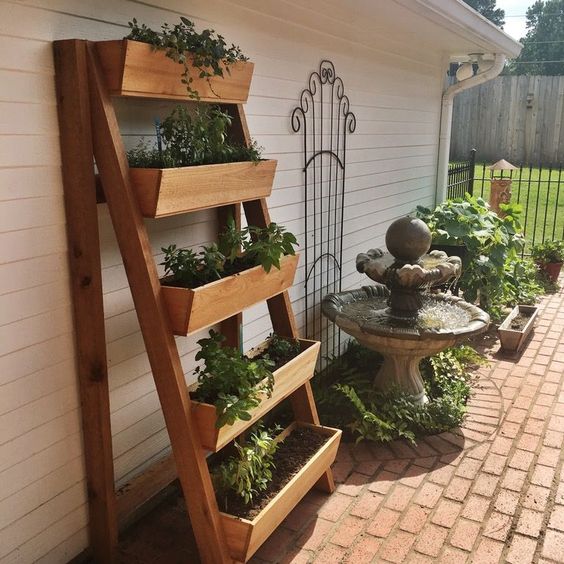 Similar to grow mint, it requires a moist texture of the soil. But on the other hand, parsley also tolerant of the sun. They can live with the partial sun, so they receive the nutrient from the proper amount of the sun without drain the soil.
We can grow parsley in a container or in the vertical cheddar planter. Growing plants in a vertical garden concept is a brilliant way to save a small outdoor space. And these are easy ways to grow parsley:
We can start to grow parsley from the seed. Plant the seed into the soil and keep the space around 3cm from another seed.
Growing curled or flat-leaf parsley in the moist soil but receive enough sun in partial shade.
Then watering them regularly, make sure to keep the soil moist.
It is important to renew parsley plants after harvesting 2 to 3 times.
Just like the mint, harvesting parsley to pinch off the stem.
When you follow all of those rules, we guarantee you will always have fresh parsley in your own garden!
Thyme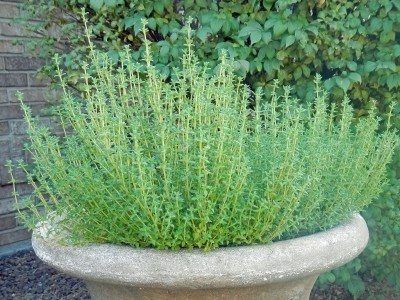 Another fast-growing herb for a small space is thyme. It has a pungent and warming aroma. We can smell the strong thyme aroma when the wind blows our spice garden. What makes this herb is worth planting is drought soil tolerance, which means thyme can survive with less watering. Picking up the fresh thyme in our garden will enrich our lentil soup and even give a nice aroma of the tea!
Bay leaf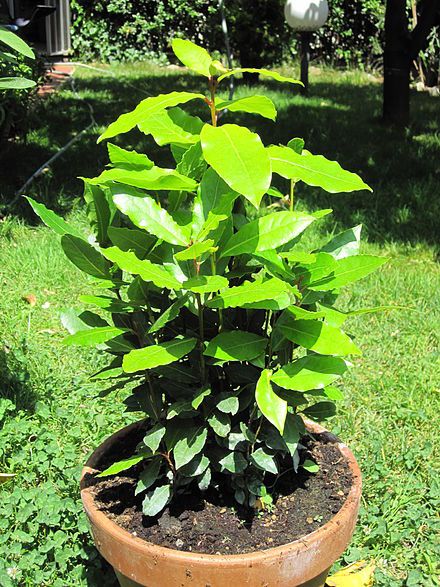 Bay leaf is so essential in many Asian cuisines. It releases a sweet and earthy color scent. If you boil the bay leaf and then you smell it the benefit you will get is that can relieve the headache. If you put a pot of bay leaf plant inside the home, it will work as an air freshener. So, you can choose the bay leaf plant as an indoor houseplant too.
Bay leaf is one in between easy herb plants to grow. It is dry soil tolerant and if you want its leaf to thrive, make sure you put a generous amount of compost. When its leaves have thrived, you can harvest them as you need, pinching them off from the stem.
Conclusion
Those above are the top 6 easy to grow herbs for a small garden. There are a few benefits of having herbs in our garden. The fresh herb is available anytime we want, it can save our money, and the last one is that they work as an air freshener.
There are a few tips for gardening in a small backyard:
Using pots, beds, or vertical gardening concept to save space.
Choosing the herbs that easy to take care of and fast-growing plants. Those concepts what makes gardening is practical even for a beginner gardener.
We hope you enjoy our tips on creating an herb garden for a small space. And enjoy every inch of your herbaceous garden!