Jordlinghome.com – Do you want to have a beautiful garden all year round? It's quite challenging to have that! Calm down, we still have an opportunity to make our garden look outstanding all year round! The trick to keep a lush garden in all season is to choose some plants that can survive even in extreme weather. In addition, growing some plants that stand all year round is to provide food for some birds and other animals.
When the winter comes, all covered with snow. That seems boring to the eye! Getaway of humdrum feeling by a stiff winter season with a blooming garden! Here we have 10 perfect all-year-round blooming plants that able to survive in the cold seasons! Listen to the songbird and seeing a beautiful lush garden all year round intriguing homey feel in our backyard! So, do not miss any plants we will display down below!
Blue Ice Bog Rosemary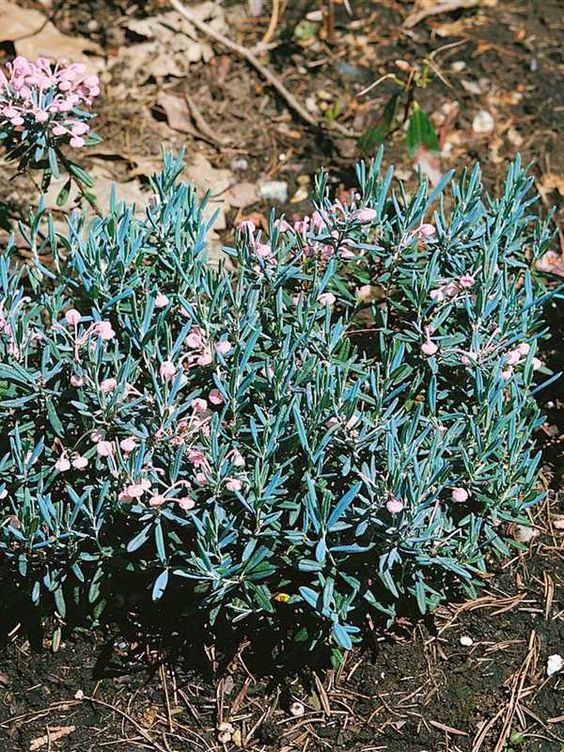 Blue ice bog rosemary has blue shade foliage makes them look good to decorate your garden. These less-maintenance plants can survive in chilly weather. They will bloom perfectly in April or spring with blush pink flowers.
They look amazing and easy to take care of, it is such an effective plant to be planted in any garden! So, do not hesitate to grab them in your backyard.
Norway Spruce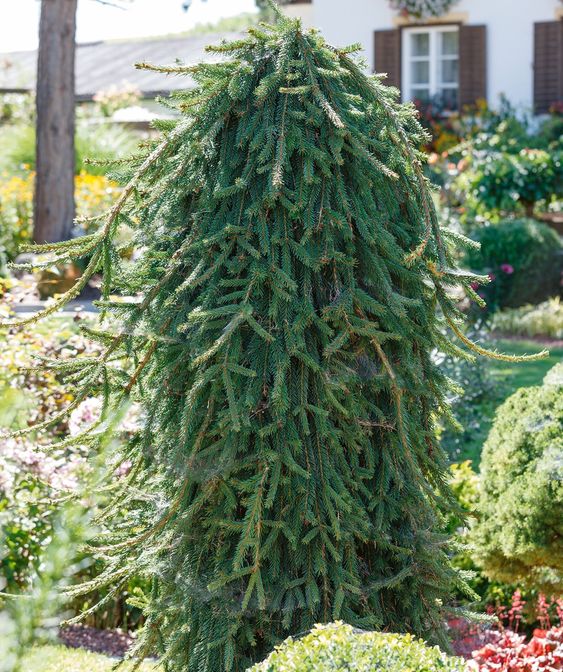 Have you ever seen the plant above? You might often see it in a neighbor's backyard garden and commonly in the park. They look green and sturdy, these weeping ornamental plants called Norway spruce. Unlike other ornamental plants that lose their leaves mostly in cold weather such as winter, this evergreen plant always stand out in green all year round!
Norway spruce is just perfect to decorate our garden. This evergreen can grow around 50- to 80-foot-high trees. They can be used as a windbreak, or as natural hedges for your garden landscaping.
Coneflower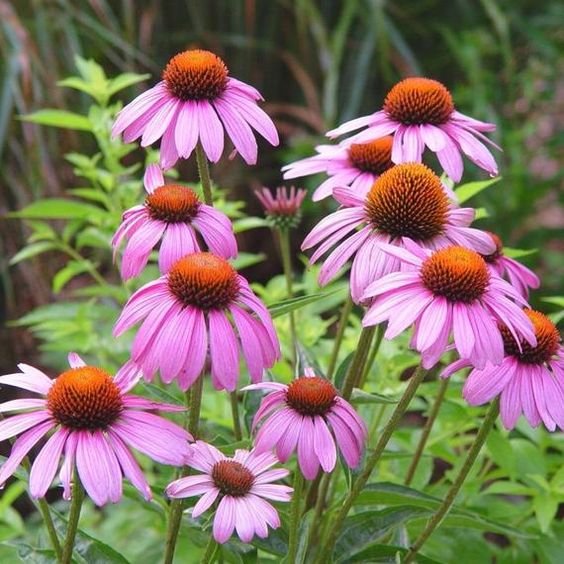 Another long-lived plant falls to the perennial family, perennial plant what we discuss now is coneflower. They found it in central and North America where it supposes to be home of dry plants. They can live in moist to dry ground. When they bloom perfectly, their foliage goes down and forming the shape of a cone. That is why its name called coneflower.
They usually come with beautiful pink or purple flower shades. This perennial also categorizes as less-maintenance plants and has a long-lived. So, there is no doubt to grab them into our garden. Get a lush and colorful garden look by adding perennials inside!
Christmas rose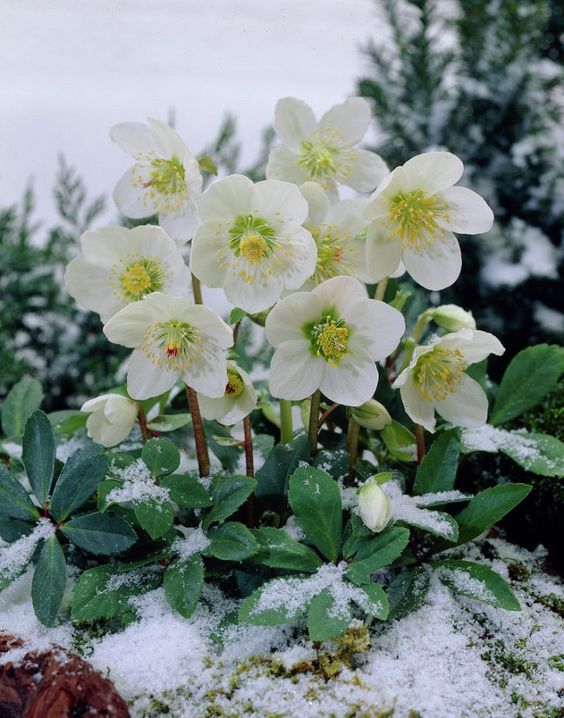 Helleborus niger[/caption]
Another extraordinary flower that could beautify your garden is Christmas rose. This unpretentious flower can survive in cold weather. Giving vibrant color to the pale winter garden from December to February. The green foliage and beautiful white to blush pink flowers make our garden alive.
Just not like other plants that have a deep sleep in winter, this Christmas rose is blooming in winter cold weather! So, if you are looking for the right plants for winter, this flower should be on your list then!
Blue Ice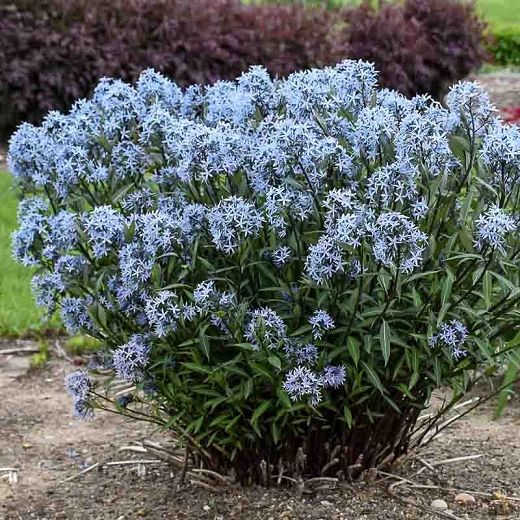 The blue star is one of many wildlife flowers but it has beautiful flowers. It blooms around May to June. It has a blue color shade on its flower and its contrasts with its green foliage. It's fine to grab some wildlife plants into our garden. They can beautify our garden with its various color shade. And they also less-maintenance plants which are perfect for us who have a little time to spend on gardening.
Sedum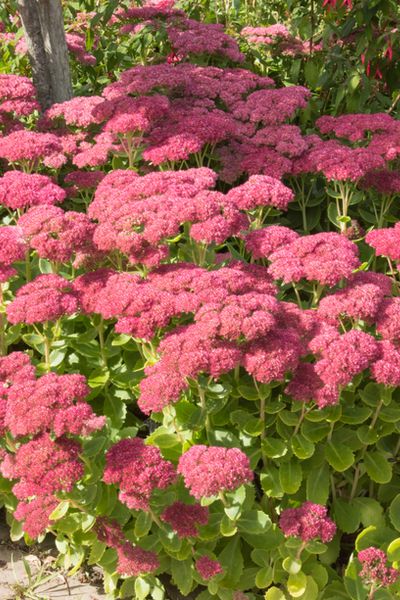 We already pick a few plants above which perfect to decorate our backyard garden for winter, summer, and spring. Now, we introduce you to a beautiful perennial plant to give color the most to your garden in the fall season! The group of bold pink accent flowers stands out in light green foliage. With the vivid color they have been brought, we guarantee they will liven up your outdoor space! They also have a long life and less maintenance flower. So, let's grab them into our backyard garden and see they beautifully bloom in autumn!
Siberian Iris "White Swirl"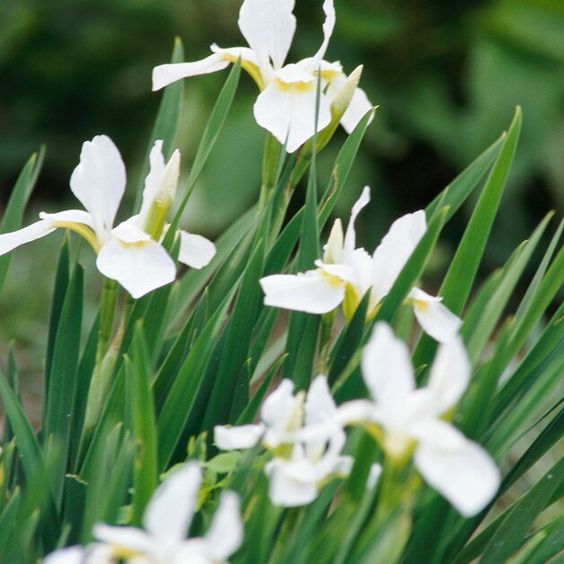 Another easy-to-take care plant for our backyard is Siberian iris or often called a white swirl! These plants require a bit of water which can stand in dry and humid seasons such as summer. These white swirls could be your inspo to decorate a minimalist backyard garden. The neutral white flower will stand in harmony with minimalist garden landscaping!
 Petunia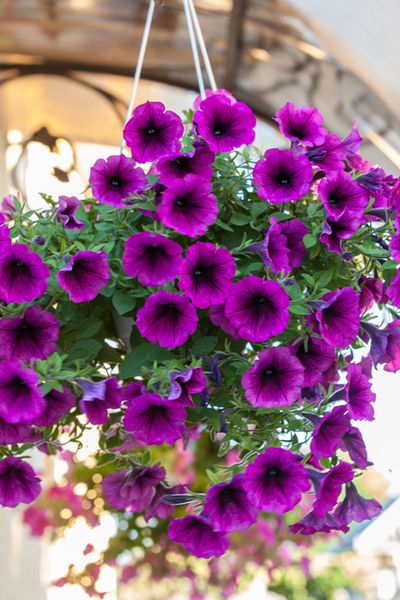 One of the best annual flowers on earth is petunia. They come in many imaginable color shades. There are some purple, blue, yellow, red, and many more color shades petunia plants have. These beautiful annual flowers are tolerant to heat, so we don't have to water them a lot. Watering them regularly and less in the colder season. Because they soak up water that makes them survive to live even with less water. Less watering and less maintenance make petunia undoubtedly become a good pick to decorate your backyard garden.
Bergenia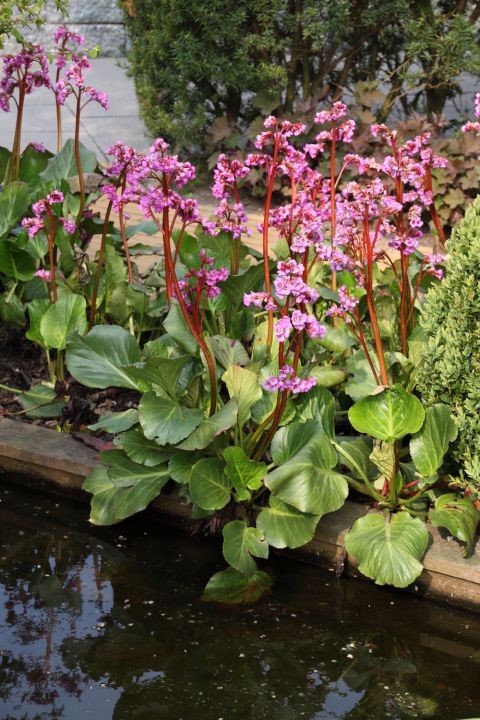 Another backyard decorating idea with plants is bergenia. It comes in purple-pink or pink pale color shade. It has large green foliage and glossy leaves that make them look so beautiful! We can put them anywhere in our garden from humid to dry spots. For instance,  we can put them on the edge of our pond and finally create an inviting backyard garden!
Bergenia emerge to bloom in spring, and they commonly reach 12-inch stems. We can be resetting this plant or change with the new one after 3 to 4 years to come. It such a long-live plant we need to grab for a sustainable garden!
Sunflower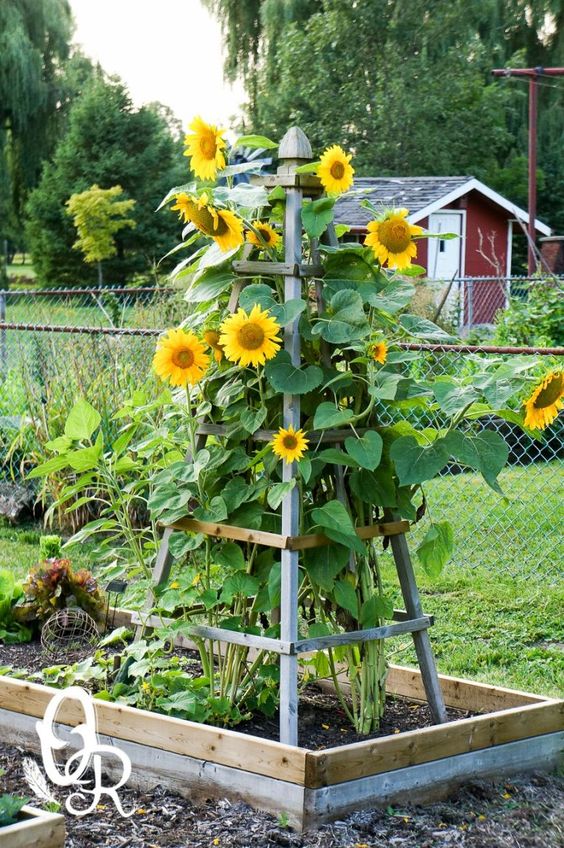 Listen to the peaceful songbird in your backyard garden every morning! Growing sunflower not only gives an aesthetic to our garden but also makes our garden more alive. This plant is easy to grow even from the seed. There is one thing we need to know about growing sunflower. It requires direct sunlight or the spot in your garden that receives 6 to 8 hours of sun every single day. So then they will bloom beautifully! When you open the window and then take a look into a beautiful backyard while hearing some birds singing. It's such a relaxing wildlife environment!
Conclusion
Decorating backyard garden space with less maintenance landscaping and plants will cheer for all homeowners! Who couldn't be happy to see a beautiful garden even with less maintenance? For making that dream lush garden all year round. We already pick the 10 best plants that easy to take care of for backyard decorating ideas. And we are pretty sure those plants will make you happy to see your garden all year round! We hope this writing could help you all out in creating a beautiful garden full of blooming flowers in all seasons of the year!