Jordlinghome.com – Talking about home style, we could not forget about the Dutch house style. It is one of the famous home-style around the world. Based on its name, it is originated from the Netherlands. Dutch colonial houses brought from American settlers came from the Netherlands. It was well known from the very first time in America in the 1600s and continued to build this home style in the 1800s. We can see this home-style majority settled in Pennsylvania, New Jersey, and New York City. In the early 1900s, Dutch colonial house was widespread throughout America.
Dutch Colonial house style has a distinctive feature on its roof. This roof surface usually has symmetrical two-sided and slopes on each side. It is called Gambrel roof. The name of Gambrel comes from the Medival Latin word gamba which is translated into English as horse's legs because of its shape similar to the horse's legs. Here is the appearance of the Gambrel roof!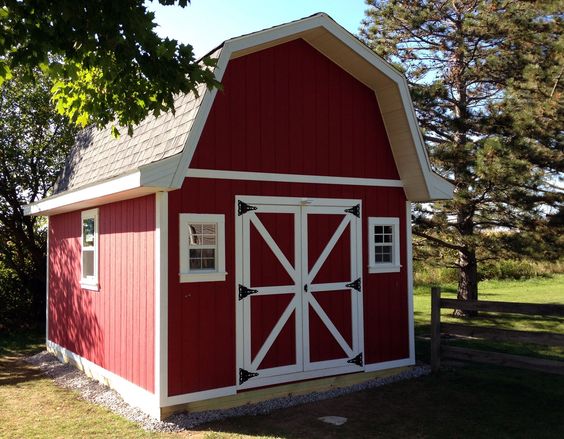 As we already talked much about the eaves of Dutch-style houses, it has a gambrel roof and narrow dormer windows as the main characteristics that easy to spot.
Along with the times, traditional Dutch houses have plenty of changes such as terraces and pillars changed with porticos to create a simple look which identity the modern house design.
Roof
A gambrel roof is well known as a Dutch roof. The eaves of the Dutch house is quite tall with some narrow dormer window that emerge on it. This big gambrel roof provides a lot of space that can be used as a warehouse or even to create an extra bedroom on the next floor. The advantage of installing a narrow dormer window is to supply natural light inside.
In a modern Dutch house style, installing some narrow dormer windows merely for exterior home decoration without eliminating the characteristics of a Dutch house building. Here below is a narrow dormer window only for roof decoration.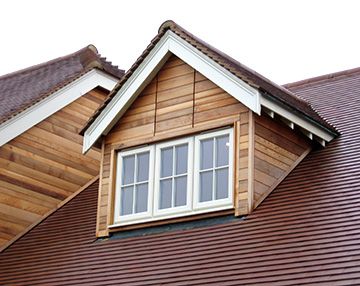 Color Schemes in Colonial Dutch Home Design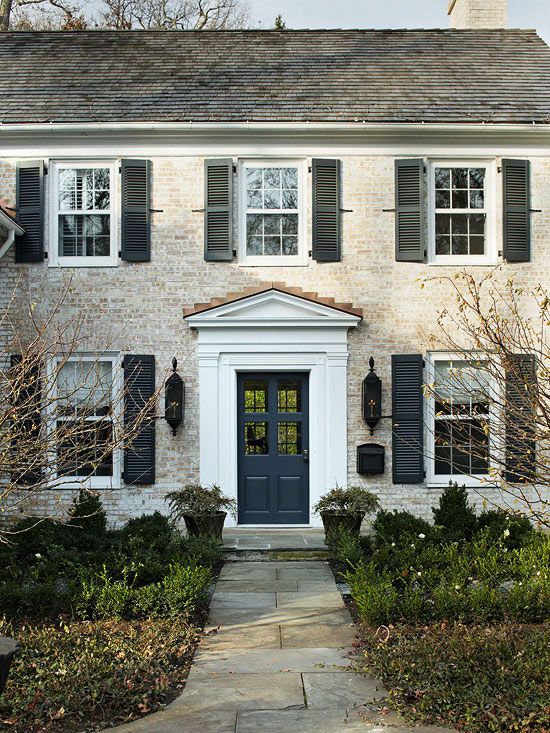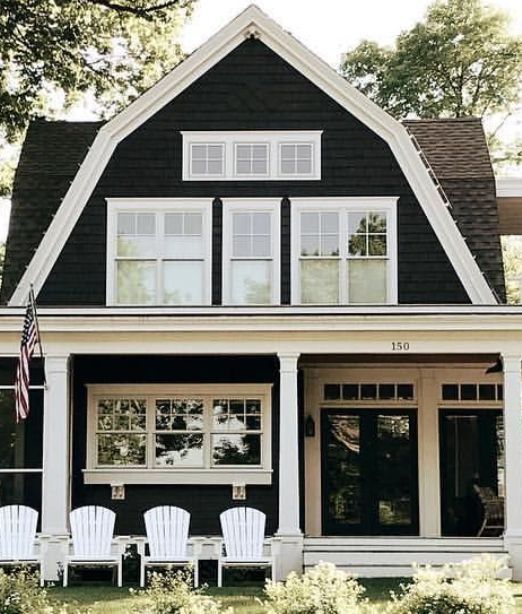 Choosing a perfect scheme color takes an important role in designing Dutch colonial houses. It gives the sense of bringing to life and bold identity of the Dutch house. We can use basic colors such as white, black, and some earth colors like cream, ivory, or beige. These colors are commonly used to build a colonial Dutch house.
Classy and Sturdy with Pillar and Terrace at the Entrance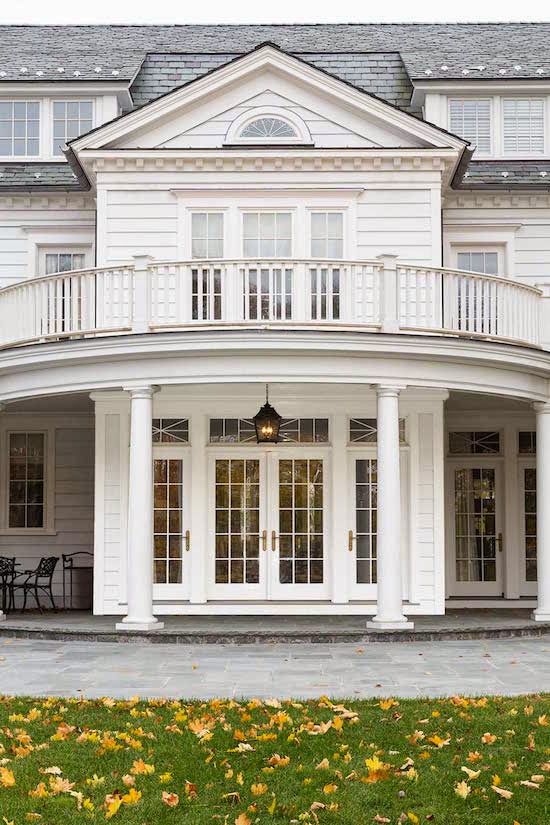 Pillars and terraces are common characteristics of a Dutch Colonial home style. Some high pillars at the entrance make this home-style look so sturdy. The terrace spread widely before entering the home creating a classy look. Both of them well-complemented each other that impressed us with a classy and sturdy home feature.
Herbaceous and eco-friendly Colonial Garden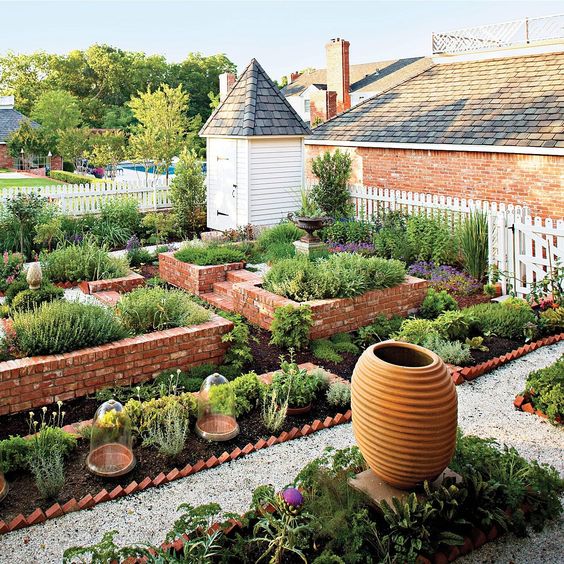 For over more hundreds of years. Gardening herbaceous plants such as dill, chamomile, chives, parsley, etc is a passion for Dutch colonialism. They love to plants and grows herbs in their own garden. The benefits of planting herbs in the yard are to add natural fragrance around the house and to pick it anytime we need, so we will get fresh herbs to improve the taste of our meal.
All we need to do to build our herbaceous colonial garden are:
Installing white fence to define perimeters
Building a central pathway for our footstep
Build a formal and symmetrical layout. Some rectangle bedding lay from a central path on between
Installing a water source that can be watering plants and make sure it can cover the entire garden area we have
Adding soil to the bedding
Planting our herbs seed and watering them every single day
After building our own herbaceous garden, taking care of them, and wait your herbs will bloom and spread the natural fragrance and soften the exterior of our home.
Vegetable garden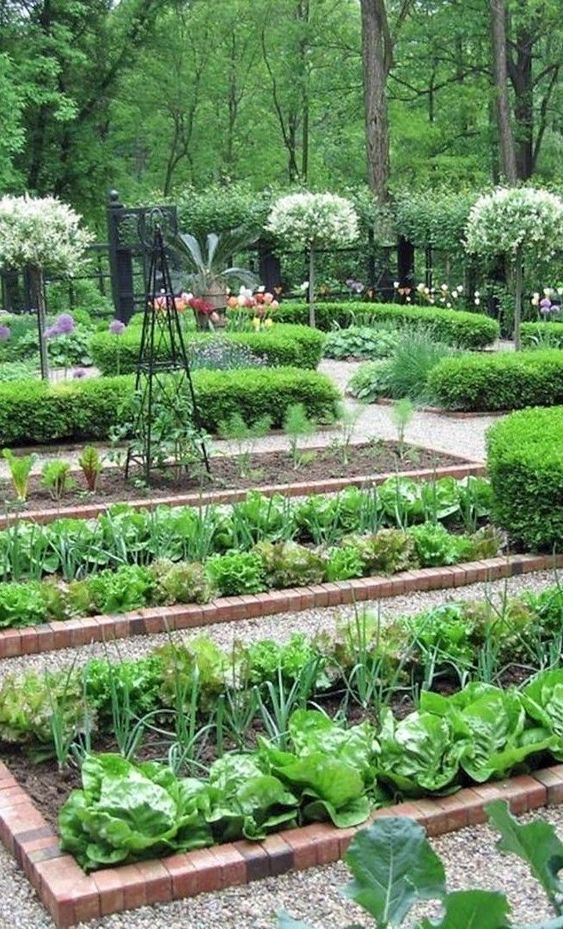 The colonial garden also familiar with its planting vegetable in their yard. It has the same landscaping idea as the herbaceous garden above. From installing the fence, make the bedding and pathways for our footsteps. Planting vegetables in our own garden supplies us fresh vegetables to support our body needs to consume healthy food.
Make it perfect! Designing a proper interior for Our Dutch Colonial House
We already discussed the Dutch colonial house from the outside of the door. Starting to define its roof shape, pillar and terrace as characteristics of the Dutch colonial house, to the basic herbaceous and eco-friendly garden. Now we will find out how it looks from the inside.
Living Room Ideas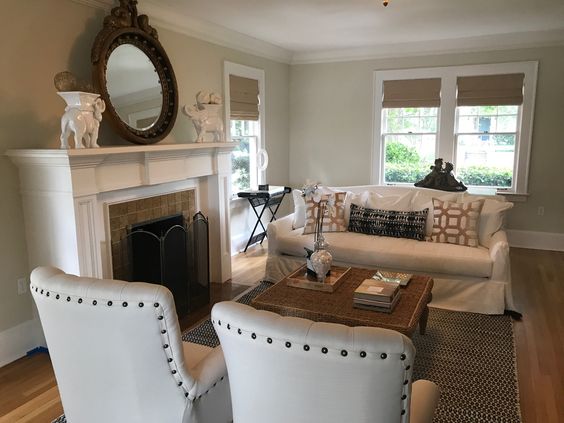 We can create a beautifully-designed living room with minimalist concepts by putting simple decoration without being overdecorated. Here are some tips to decorate our Dutch colonial house living room to create a warm, homey feel inside of the door and look classy and sturdy outside of the door:
First, we can install wooden flooring for our living room. It gives a sense of comfortability and a friendly room.
Install a fireplace
Second, set a medium rug, Scandinavian sofa, and wooden table.
Put a wall mirror on the fireplace to improve the sweet look of our living room.
Those are some tips to decorate our Dutch colonial house living room with a minimalist concept. We will love to sit and spare time with all of the family in this sweet small living room.
Dining Room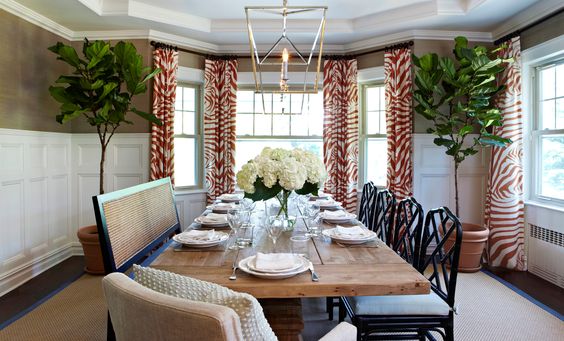 That is a nice colonial dining room, this room feels plenty of conservatives. Adding a set of antique table and chairs, rustic candlelight, vintage curtain all of them showing a bold accent of Dutch colonial home style interior. This rustic colonial dining room looking so good with natural lighting.
Dutch Colonial Loft Bedroom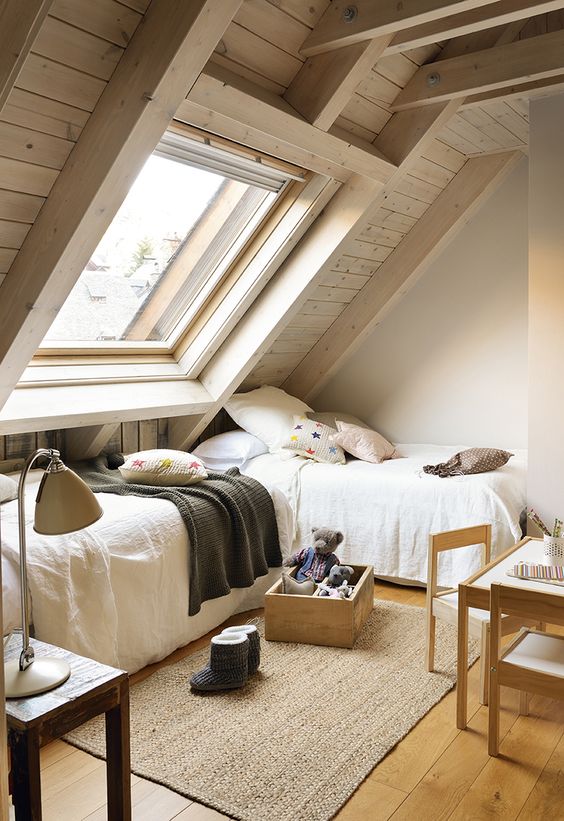 A simple Dutch loft bedroom with a double bed, rub mats and some wooden furniture gives a lot of warm and cozy bedroom. We can also see the beautiful view of the eco-friendly garden below and stare at spectacular starry night through the narrow dormer window!
It is been amazing talking about Dutch colonial house design. Identify its characteristics of the building from the roof, narrow dormer windows style, herbaceous and eco-friendly landscaping garden, to the rustic feel Dutch colonial house inside. It is such a dream house!