Jordlinghome.com – When the sense of warm weather comes to us. It's a sign to cheer and have some fun outdoor activities. No matter where you are, even for those who live in the cold weather such as Scandinavian countries. Still, we have a chance to have fun outside of the door!
With the sun upon us, there is no doubt to redecorate our outdoor space turn to be an amazing spot to hang out with! Actually, there are many ways to decorate our outdoor space with lots of creativity. Starting the project with some affordable and practical ways will make us love to decor outdoor space.
The outdoor spot as like a garden, or even a patio can be polished to comfort us in the warm weather. In this writing, we will guide you to have some sustainable Scandinavian furniture ideas for enchanting our home exterior! Without taking lots of time in the description. Let's dig into the essential outdoor furniture in Scandinavian home design!
Scandinavian Outdoor Furniture: sun lounger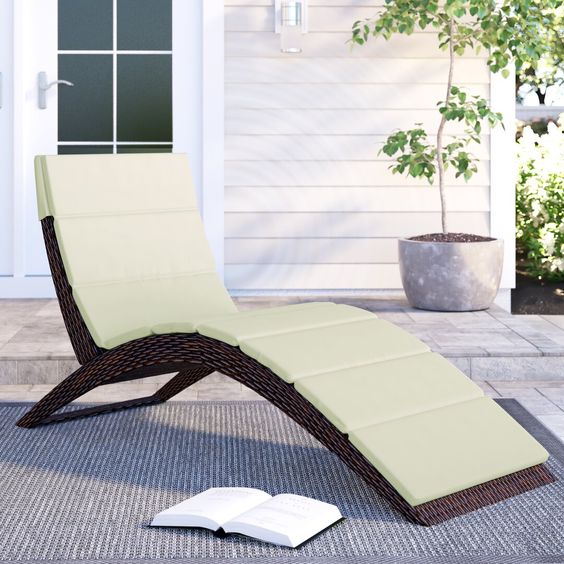 With the sun above us, the warm weather invite us to enjoy the outdoor space. Decorating our outdoor space with beautiful blooming plants is amazing! However, if we haven't had yet a garden in our home. We don't have to worry about that! Let's take advantage of a small patio that turns to be an enjoyable place to feel the warm sun! Simply, we can put a relaxing sun lounger on the patio and make sure that the spot receives enough sun!
As we all already know that Scandinavian design holds simple and clean line decoration. This rule is not only good for the interior but also for decorating outdoor space. So, we can decorate our patio with simple and relaxing furniture for instance a sun lounger. In addition, we can spread a rug on the floor to comfy our seating. There is a basic rule we have to know about the Scandinavian outdoor furniture remains clean line and simple.
Teak dining table
It's easy to spot Scandinavian furniture for the outdoor. It should be durable, that can withstand any weather outside. Just like in the picture above, a dining table made up of high-quality wood, teak.
Teak is one of the best and durable woods around the world. Teak is water-resistant and they can survive in any kind of weather outside. The unique thing about teak is that produce the essential oil that keeps them in perfect version still for a long time. The natural oil keeps them from cracking or even brittle. So, it's perfect to be set up in the outdoor weather. Scandinavian furniture tends to choose quality other than decorative furniture that can only stand for a short time.
The inviting warm weather outside guides us to have some fun and enjoy the summer days. For instance, we can make an al fresco dining in our backyard with our family, that is a wonderful outdoor activity we can do! So, without a doubt, let's grab a set of dining tables and chairs made from teak. Furthermore, we can place them in our garden or patio. Enjoy the summer vibe!
Iron fire bowl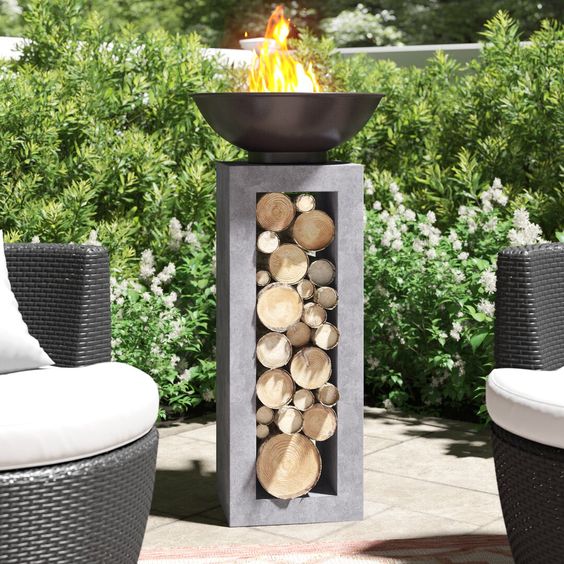 What other thing we can enjoy on the sunny summer day and cold at night? Having a fire pit in the middle of the patio would be fantastic! We can have a barbeque there or even just sit and warm our bodies on the cold summer night.
Keeping the decoration in a clean line arrangement, that is the essence of Scandinavian outdoor furniture decor. Installing a concrete wall to store the wood and give the aesthetic to the patio space. Finally, we can put an iron fire pit bowl on top of it. Complete a cozy outdoor atmosphere with some chairs. Installing a fire pit bowl can enhance the beauty of our garden and also it can improve the curb appeal of the property!
Metal planter box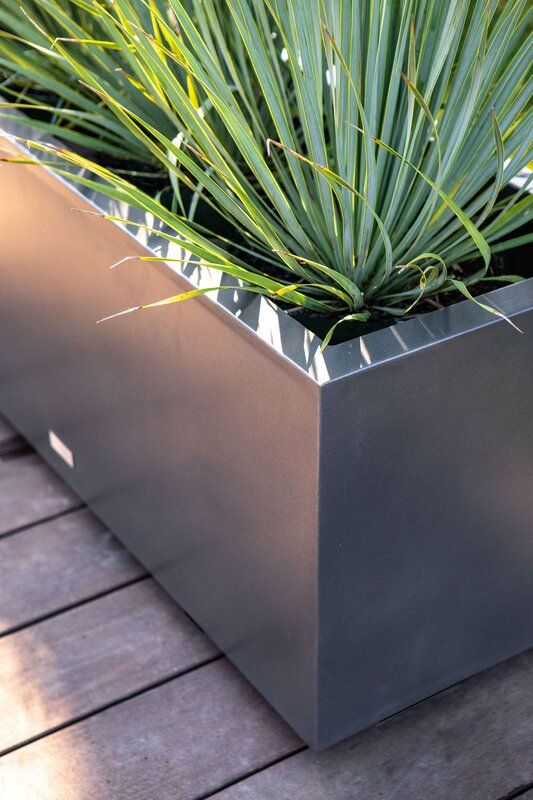 Displaying a modern and sleek Scandinavian design outside by setting up some metal planter box. Adding some greenery can improve the curb appeal of our home! If you've got a Scandinavian home style, then you are figuring out what types of landscaping design you should do! Well, we've found the idea to beautify your Scandinavian home! Let's decorate our garden or even the simple deck with some lush green plants, crafted with a metal planter box. That will add charm to your clean and modern home design!
The benefits of using metal planter box:
No matter the weather outside, the planter box made from metal materials can withstand extreme weather. They won't look brittle or moldy!
Creating a modern and sleek design by setting up the metal materials feels so right! The glossy accent from metal, less maintenance, and durable planter is suited to decorate modern home design. Displaying a metal planter will give a visual delicacy to your outdoor space!
Sigrid outdoor furniture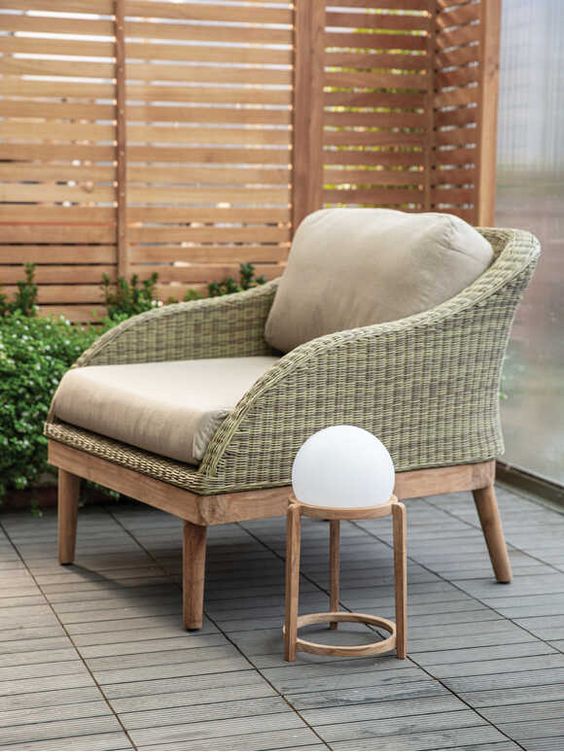 Adding some textures not only exists in the Scandinavian interior design. We can also display some textures for outdoor space resulting warm ambiance. Sigrid outdoor furniture can be chosen to add natural texture to the Scandinavian home exterior look! Setting up the Sigrid outdoor furniture on your patio that will successfully give an aesthetic to your home! Sigrid furniture basically made from solid teak plantation or sometimes it uses the pili weave materials. They are absolutely beautiful and look organic which will boost the visual delicacy of our garden!
Outdoor LED lights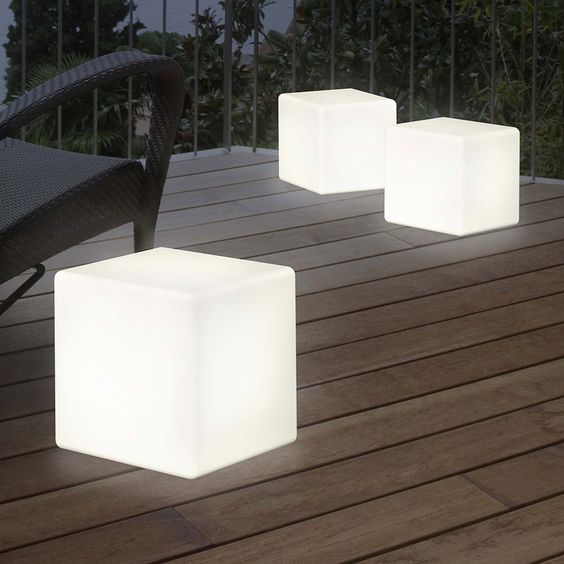 Another way to add charm to our outdoor space by bringing some LED lights! When the sun goes down, let's highlight the beauty of our outdoor space with some lights! It's quite simple, put some cube LED lights on the floor or even in our garden. We are pretty sure that will enhance the beautiful modern and sleek garden we have! These LED lights will bold the bloomy night in our garden, that's gorgeous!
Conclusion
We've got the balance of the cozy home design internally and externally. Our decision falls into a sustainable Scandinavian home design. It's well known for a versatile and sustainable home design that will last for the future! The compact design of the Scandinavian home is worth trying for those who want to have a sustainable and last longer home design!
In this writing, we already compile some basic Scandinavian furniture to decorate outdoor space! Featuring clean line, versatile, and durable furniture. That is just perfect to decorate a modern home living! We hope you enjoy our writing, and soon apply that furniture for enchanting your home exterior!