Jordlinghome.com – There is nothing better to relax in the less busy day exactly in our garden. Imagining the large green lawn and then plants are blooming everywhere. That is such a relaxing atmosphere! A home without a garden feels incomplete. No matter the size of the garden we have, still we have to embrace and thankful for it.
When we already have a space for a garden. Then what comes to mind is how to decorate it. There are many ways to decorate our garden. For instance, decorate with some blooming plants, or make an impact to produce some vegetable and herbs.
Basically, growing some plants we have to consider the climate around. Figuring out what types of plants can grow best in our garden is simply native plants. With the mild and pleasant Scandinavian countries climate, for sure there are some plants that can thrive well in those weather.
When you already have a Scandinavian home style. Complete the beauty of your home with Scandinavian garden decoration ideas. In this writing, we will share with you some plants that usually decorate a Scandinavian home! So, don't miss any of them!
Trees for Scandinavian garden plants and landscaping idea
When it comes to the large landscaping garden, there we need to grow some trees to provide natural shade into our exterior. The tree also can withstand the weather outside. We will share a few trees that usually stand in the Scandinavian garden.
Norway spruce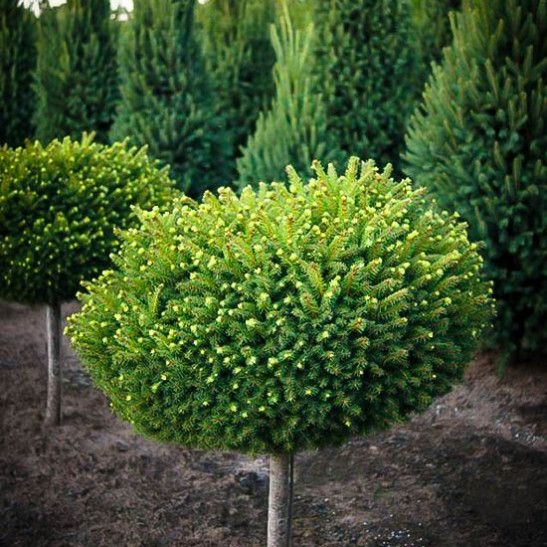 Norway spruce is a medium to fast-growing tree type. They can grow around 13 to 24 inches per year. They have a strong root that sticks on the ground. This native European tree can withstand the extreme weather outside and useful as a windbreak. So, it's not rare to find Norway spruce in Scandinavian garden landscaping. With the lush green leaf foliage, their presence will create privacy in our garden.
Norway maple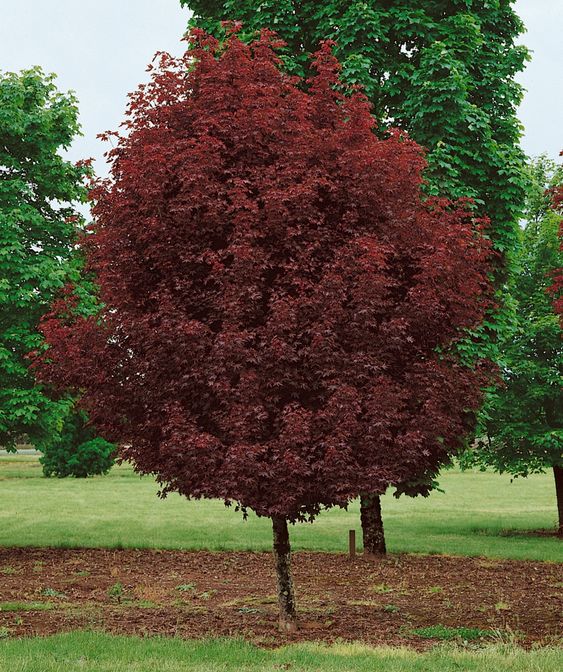 Another tree for landscaping Scandinavian garden idea is a Norway maple treen. They have interesting foliage when they are blooming. In spring, they are turning to be red and in the fall season, they usually turn to be yellow. They also sturdy tree kind of type. But one thing we have to know before planting a Norway maple tree, we have to keep the distance between this tree with another plant. Because the root of this tree competes with grass, that means it will rush other plants around. So, we have to keep the distance of this tree around 6 feet to another plant.
Shrubs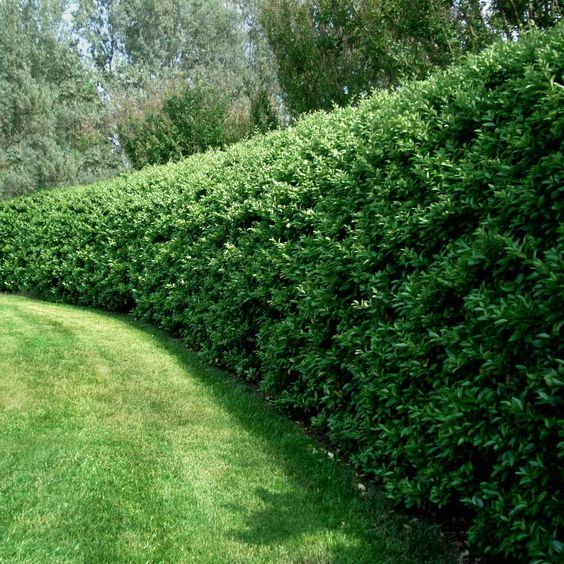 After we already share with you a few trees for Scandinavian garden landscaping. Now, we are displaying shrubs for the landscaping idea. Basically, there are many shrubs available to decorate our garden. In the picture above, the green shrubs called wax leaves from Privet family. The average height of this plant can reach 6 feet tall and for the extra, they can grow until 10 ft tall. The thrives foliage and enough height make this shrub are perfect to purpose as a living fence in our garden!
These wax leaf plants can stand around 5 years. In addition, they are drought soil tolerance and could live in medium salt soil. When they are blooming they will produce green berries and when it comes to fall, the fruit will turn to be blue and black in color shade. So, there is no doubt to include shrubs in the Scandinavian garden landscaping.
Scandinavian garden plants using perennials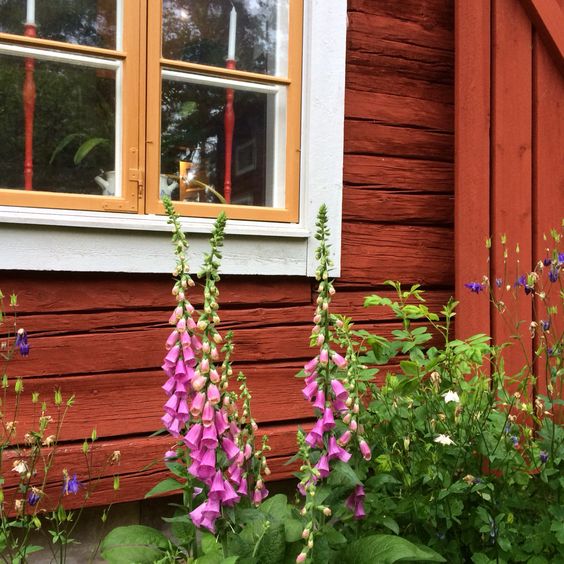 Other plants that usually decorate the Scandinavian garden are some perennials. Perennials that could live thrive in the colder climate of Scandinavian countries such as pink peony, delphinium, etc. Perennials are well known as inexpensive flowers for landscaping. Although there are some expensive too!
They come in various decorative colors that just perfect to decorate our garden. They also known for easy care plants, so, we do not need a green thumb to grow them and thrives! Those are some advantages of planting perennials and that combine very well with a Scandinavian core that keep in a minimalist style. We are mean that easy to take care of, beautiful thrives flower make perennials are simple plants to grow. All of those benefit make gardening easier and quite simple that work very well with the Scandinavian style.
Annuals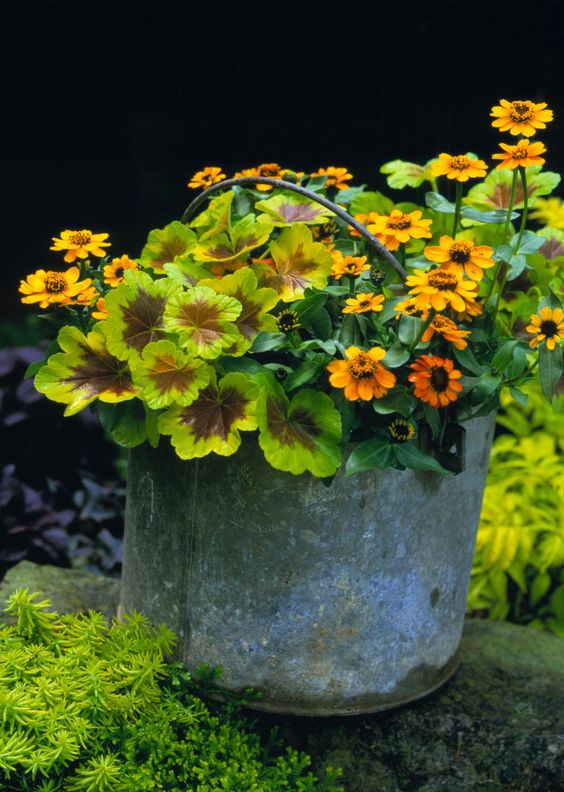 After displaying perennials to decorate the Scandinavian garden, now we guide you to have an annual flower for the garden. Although they are bloom once a year they are worth decorating our garden. Just like perennials, annuals flowers offer us dozens of colorful flowers. That is absolutely gorgeous to decorate our garden!
The advantage of growing annual flowers is that they can bloom longer than perennials. Although annual flower will not bloom again for the next year. Home gardener, we can both combine growing annuals and perennials in our garden. So, when the perennials not blooming yet, there we can see an annual flower show its beauty. That will improve the curb appeal of our home!
Purple saxifrage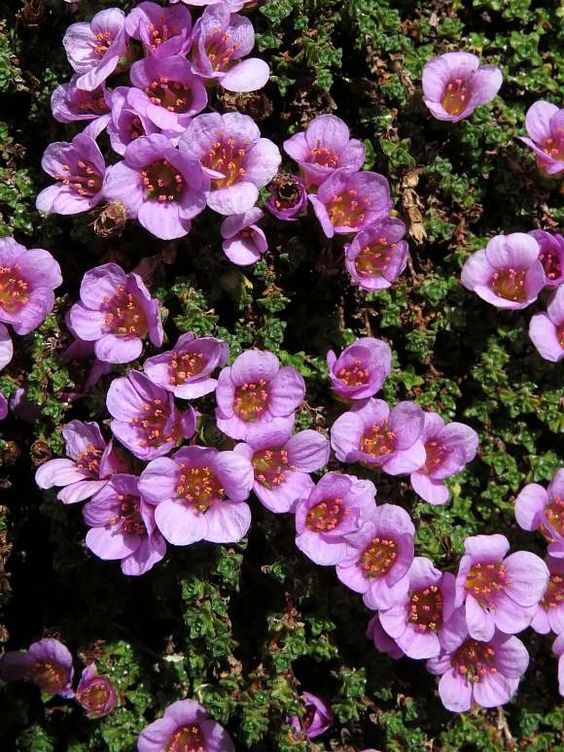 After displaying some plants above, now we are introducing you to an exotic Scandinavian flower. Their native home refers to the Alpine mountain that has a cold temperature. So, when you are trying to find the flower that could thrive in winter. Then, purple saxifrage could be your option. Considering Scandinavian countries that receive colder season more rather than warm weather. It's perfect to grow this exotic flower for Scandinavian garden landscaping!
Azalea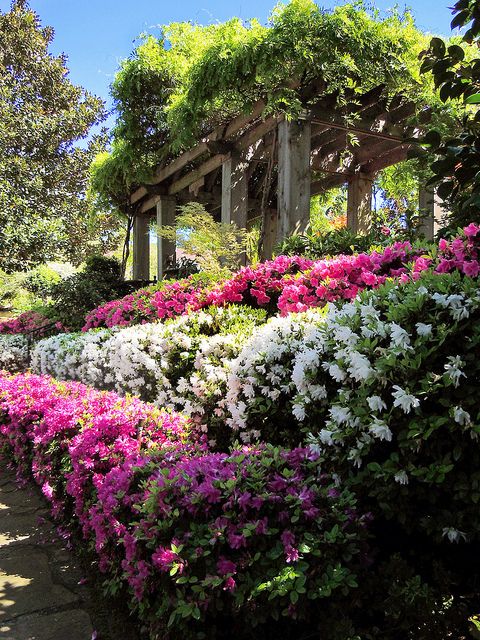 We have one last beautiful flower that suits Scandinavian garden plants. The pink blooming plants called Azalea will add a color accent to your garden. By growing this flower in our garden, we don't have to be jealous of cherry blossom. Azalea will bloom as beautiful as Sakura flower in spring! The thrives pink foliage will successfully give aesthetic to our landscaping!
Conclusion
Decorating garden landscaping with flowers is beautiful! But then, choosing plants for our landscaping is not that easy as it looks! It requires a few considerations to make our dream garden full of lush colorful flowers. We have to know very well the plants that could survive in with the climate surround. The best growing plant tip for our dream garden is using native flowers. So, they can live and thrive very well in their home! In this writing, we already compile some plants and trees that suit to decorate the Scandinavian landscaping. We hope you enjoy it and let's start gardening immediately!