Jordlinghome.com  – There are tons of mesmerizing modern interior designs available. With abundant style and decors sometimes makes us split into hesitation. But, don't take this dilemma as a hinder to have an impactful interior project. In this writing, we will guide you to have an impactful masculine mood board palette to be applied in your living space!
What is the mood board palette?
A mood board palette is a simple board that displays the home project in actual color tone and material. In addition, we can say that it's a tool to express our home ideas and everything we want to consist in the design. Moreover, the mood board palette is an important tool for a home designer to the client. So, that the client will know exactly their home project fully. Finally, we can say that the mood board is a very informative mood board or an inspiration board!
After knowing the mood board palette description, now we will guide you to see the perfect mood board palette to build a masculine room design. We hope this will help you to choose the right color tone to live up your dream men's room come true! Don't miss any outstanding projects down below!
Sleek masculine kitchen design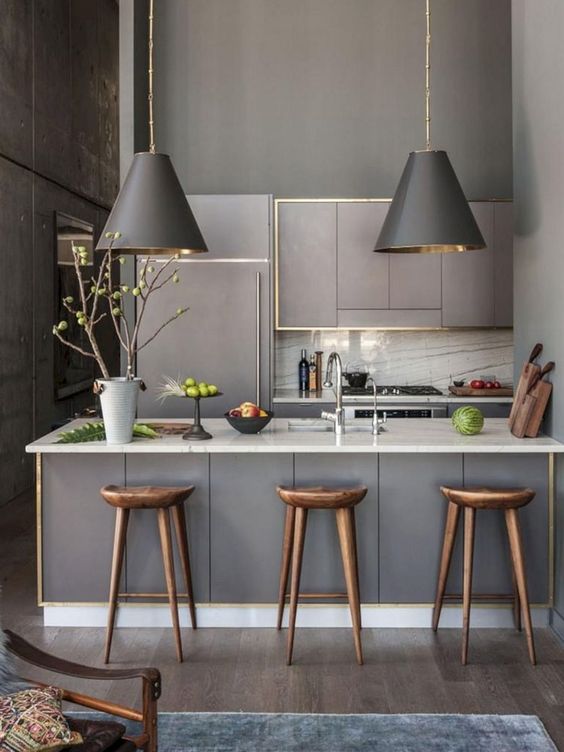 What is the first impression when you see this kitchen design? It's super comfortable with soothing decoration, right? This kitchen dominantly features a gray color tone, from the cabinet, pendant lamps, to the wall. The neutral color tone creates a calming environment. Besides gray, this kitchen using green, white, and wood color tone. These saturation color palettes create a sleek and soothing environment. For creating a stylish look, this kitchen display wood, marble, and steel materials. The glossy accent made from white marble that receives the sunlight. The steel accent makes this kitchen bold in modern masculine style design.
Comfortable small office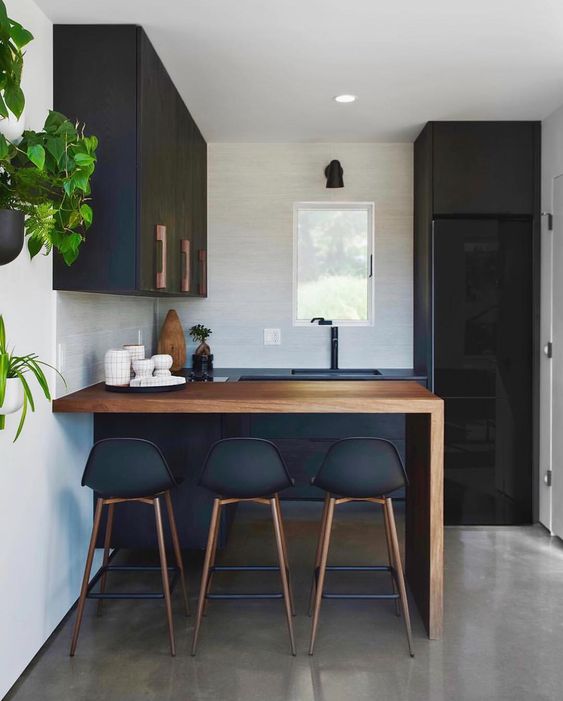 When you have extra space inside your bedroom, you can dedicate it to be a comfortable small office or study room. Figuring out what types of design that could fit this small space. Our decision must come to the masculine room project. Because it has a super sleek yet stylish appearance. To make this dream come true, we share with you a complete mood board palette in this small working place.
First of all, we can brush the wall with a white paint color tone to make a spacious home design. Creating a clear division about men's cave style gently adds a black color tone to the interior. It allures the men's cave vibe in the design language. To make this room feel the laidback ambiance, adding greenery to the decoration.
Bar style studio apartment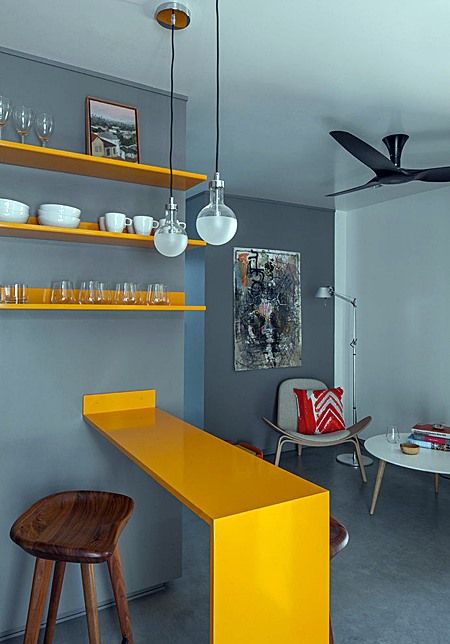 Thinking about the man's cave decoration, our mind will direct to the subtle and dark color tone. That's not totally wrong, but we can upgrade the men's room style with a mesmerizing design by adding the essence of cheerful decoration. Installing a yellow bar table inside that successfully features a warm and cheerful ambiance inside. From flooring to ceiling, it applies a blue color tone shade that could define men's room style. The appearance of warsaw hanging lamps bold the man's room style.
Men's mood board palette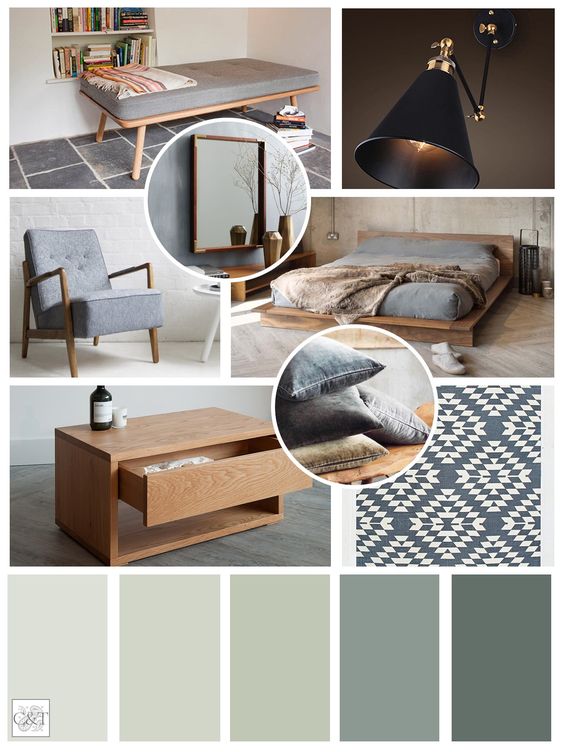 It's been known that men's room style has a darker shade of color tone. The neutral to earthy color palette could define the style too. This aesthetic men's cave bedroom using a different density color tone from light to bold earthy color. This men's cave bedroom using Pantone neutral gray to the darker color tone.
The gray color palette transforms into the wall, flooring, and washed gray cushion. Then, the brown color tone palette goes along with wooden furniture. To give the bold masculine accent, this bedroom using black wall light.
Masculine studio apart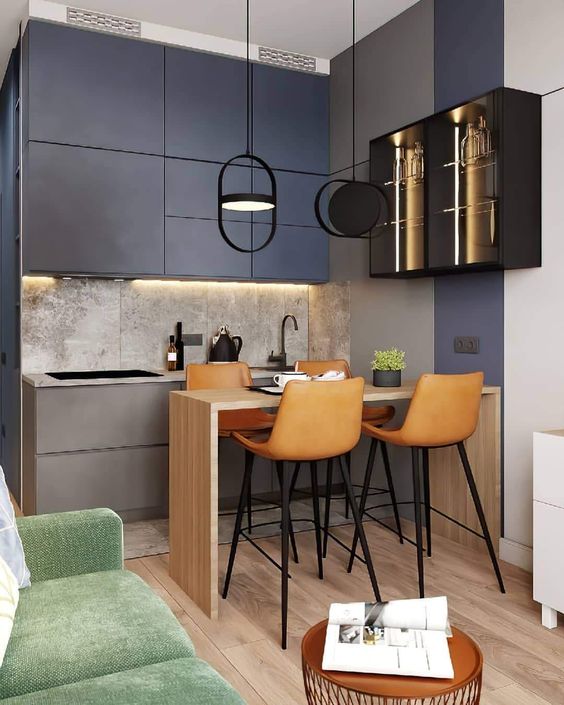 A quirky backsplash made from gray marble installation. It shows the raw design and looks well together with a greenwashed color shade. For the cabinet color tone, this kitchen uses a dark blue shade cabinet. Some leather stools are added to give comfort around this small area in our small studio apartment. The glass cabinet gives the glossy accent made from the lighting that hits the glass mirror. The mood board palette is creating a warm accent. The wooden accent in this studio apartment creates a warm ambiance inside.
Masculine dining room style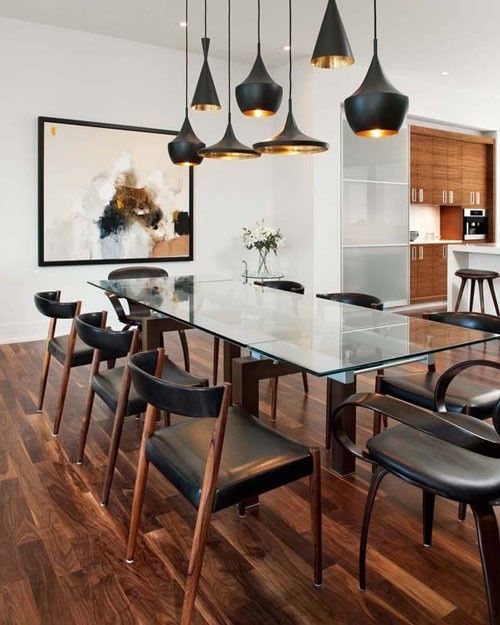 The sleek accent in this masculine dining room made from black leather chairs. The glossy accent made from the glass table. The timber paneling wooden flooring creates an outstanding. The sleek pendant lights create a dimmed lighting that suitable for a sleek pendant light. The sleek and clean line decoration meets the dimmed lighting from some pendant light to create a cozy environment.
Neutral masculine mood board palette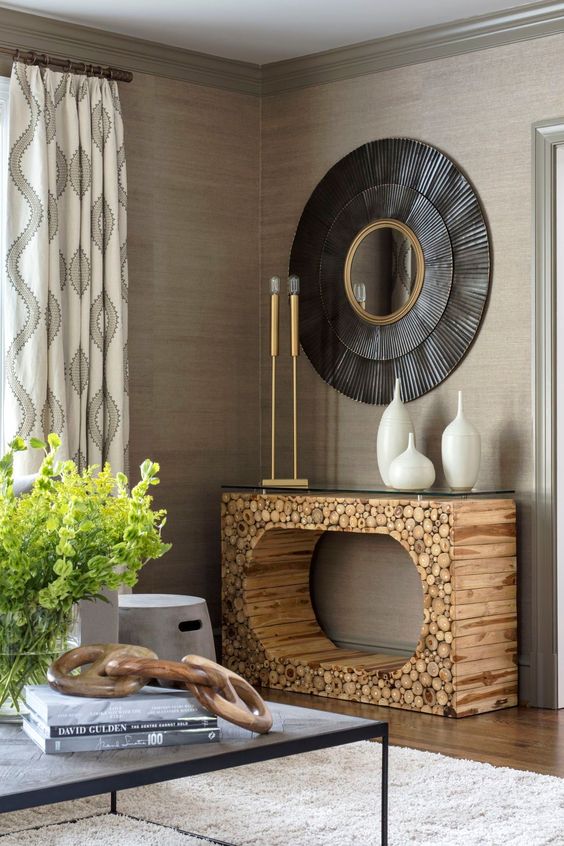 Masculine room style does not always tend to bold in dark color tone. But we still have to create a men's room style with a neutral palette and some earthy color tone that will allure the masculine look. The display of a natural color palette such as wood color tone and green palette from green houseplant blend perfectly create a subtle look in this men's room kind of type. The wall constructed with lightwood that made the interior feel so soothing. In addition, the outstanding masculine color tone such as black and metal successfully bold the men's room kind of type.
Men's room design with raw color mood board palette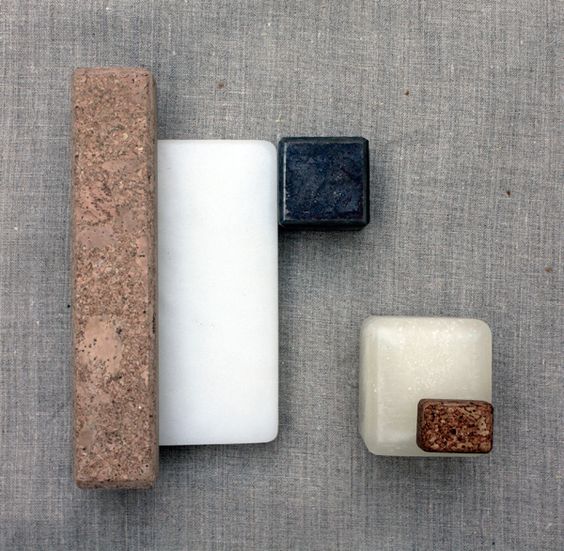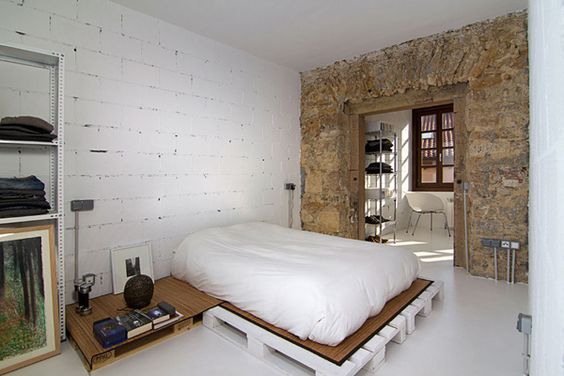 The mood board can help to build or renovate our home with a complete guide from displaying actual color and perfect material. Those essentials help us make our dream home come true. In the picture above, there is a board that shows raw color tone to create a quirky men's bedroom.
There is an earthy color palette that represents the industrial wall. The brown color tone represents the wooden furniture for the bedstead and the night table. The blue color tone reflects the jeans outfit and some book that display on the rack. The last one is a white color tone that takes the biggest part of this men's bedroom color tone. It reflects through the bed and the white wall as the backdrop.
As we can see the mood board is a tool that shows the raw concept of the decoration by displaying accurate color tone and material. By applying a mood board to the design, we will find the most accurate tool with the designer to liven up our dream home as the actual life. The raw color tone can give an impactful masculine mood board palette. When they combine together in one single room and combine with a statement color tone such as black, we will get the masculine design perfectly!
Final Words
In this writing, we emphasize the importance of using a mood board palette to get an accurate masculine interior design. We have collected some of the most impactful masculine color tones. They are black, earthy color tone, and neutral color tone all combine together to create a sleek design. In addition, the silver and gold color tones join the project to create a modern interior design. We hope you enjoy our tips on displaying some of the men's room color palette essentials. So, you can follow this guide to be applied in your dream masculine interior design!