Jordlinghome.com – Get ready for classical elegant home design with marble tile work. Marble is one of the beautiful earth rocks. It has certain patterns, colors and textures that make it glamorous. From white to black marble or a soft to the rather rough textures. Therefore, marble is so popular for its beauty to decorate and well used for homes, buildings, sculpting art in the world of architectural. Now we will show marble works very well in designing our home. From wall, floor to marble furniture. Here are some various marble pattern and colors that we can install in our home to bring classical and luxury look.
Blanco Carrara Marble For Spacious and Luxurious Interior Flooring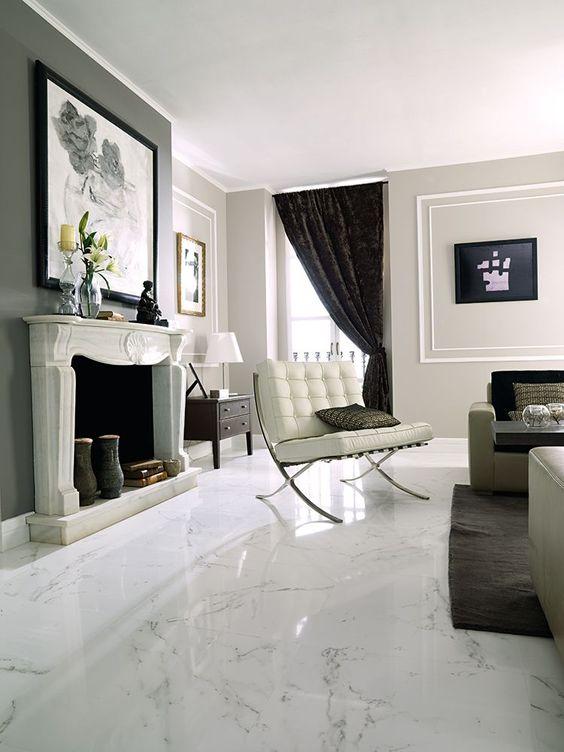 Blanco carrara is one of a type of white marble. It has seamless textures and veined pattern that will suit for flooring. We can install white blanco carrara marble in the living room, kitchen or even in the bathroom. In the picture above, it applies as flooring. As a result of using  this white marble type. Our living room flooring will be more spacious, minimalist, and elegant all in the same time.
Broken Tiles Marble for Outdoor Flooring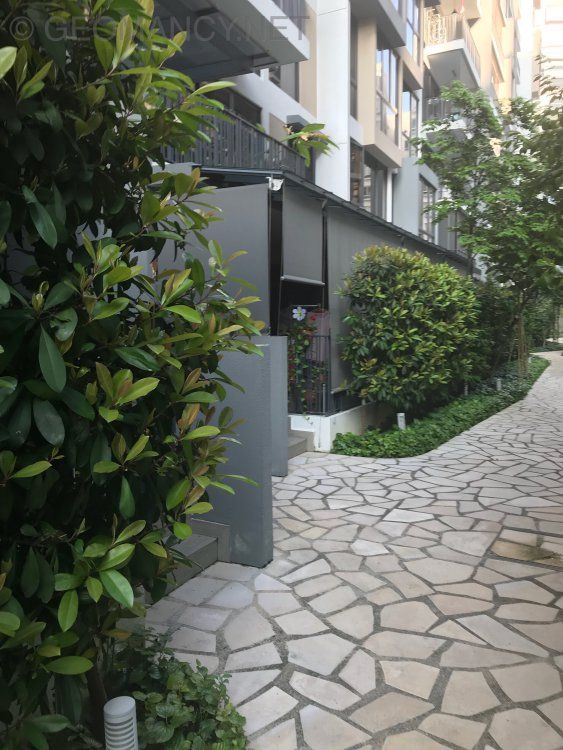 We love the art of broken marble flooring for outdoor. It looks so stunning! Even though its shape is asymmetrical and looks broken into pieces but it can create an outstanding outlook. It is a proof that perfection does not always have a perfect shape. The tile works of broken marble flooring for outdoor looks beyond imagination. It will tend to welcome everybody who step on before entering the house.
Luxurious Black Marble Wall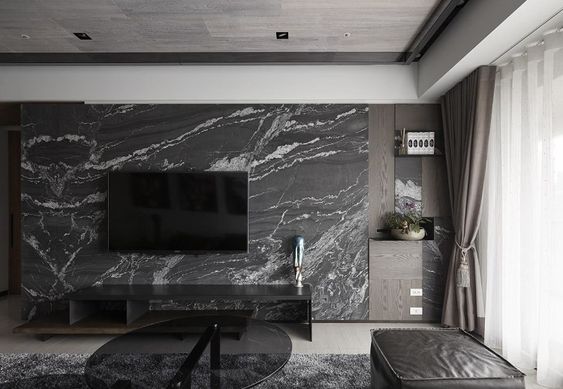 Black marble wall is a dark limestone. Its surface is shiny which is highly recommended to decorate our wall and give a sense of luxurious effect in our room. Put a set of sofa facing the luxurious black marble wall. It will give the same tone to the black marble wall. It certainly build a deep and outstanding atmosphere.
Marble For Wall Kitchen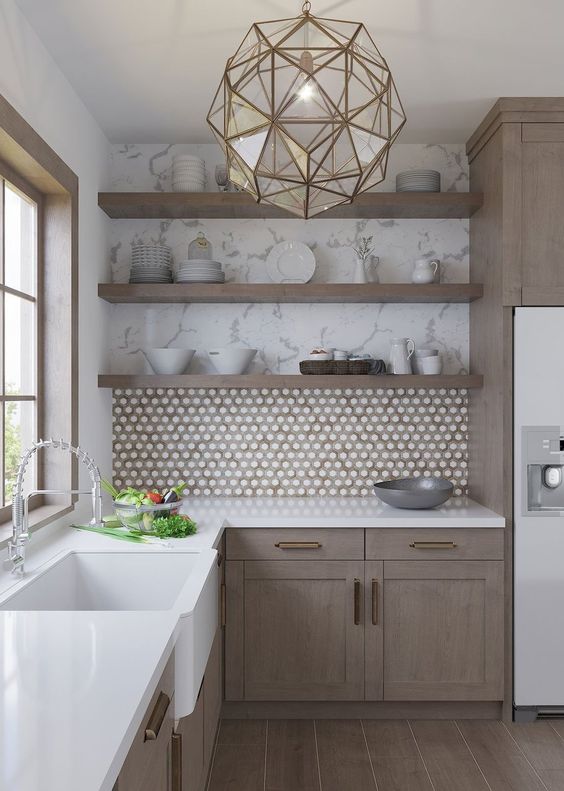 Combining white marble and wood is a great concept for unique classic kitchen. Choosing white marble for kitchen wall and wooden cabinets decoration make it more look spacious. Beside that, it will also make our kitchen look classic. We can install traditional hexagon design chandelier, wooden hanging shelf to put some nice plate, teapot or herbs container. It helps us to save more spaces in our small kitchen. One more thing to make our kitchen looks spacious is to install windows with outward views to improve a good natural lighting. It would be a pleasure to spend time by cooking in the kitchen and serve many dishes that will bring happiness in our family.
Spacious Bathroom with Marble Decoration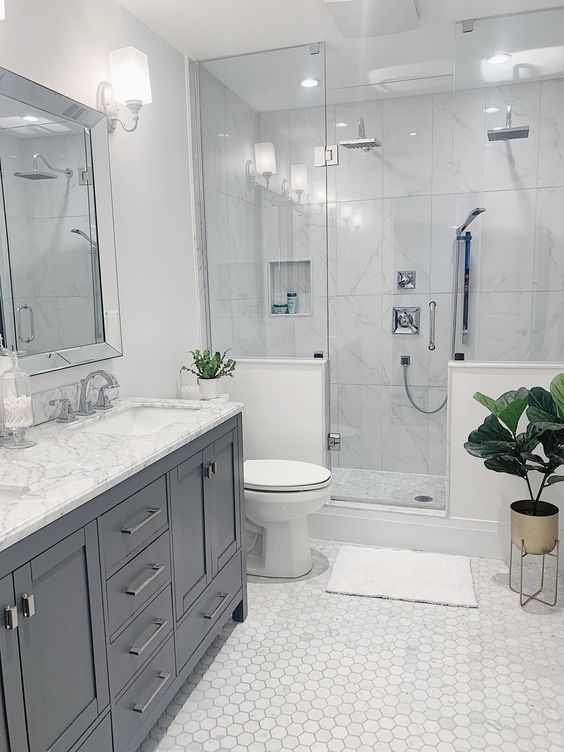 White color makes our room more brighter because white color can reflect the light. We can adjust more lighting by installing a mirror on the side. White marble has unique natural shade. It will be a good idea to apply on the wall. It creates a classy, clean and spacious look bathroom.
Cream Marble Selection for Warmer and Comfortable Bathroom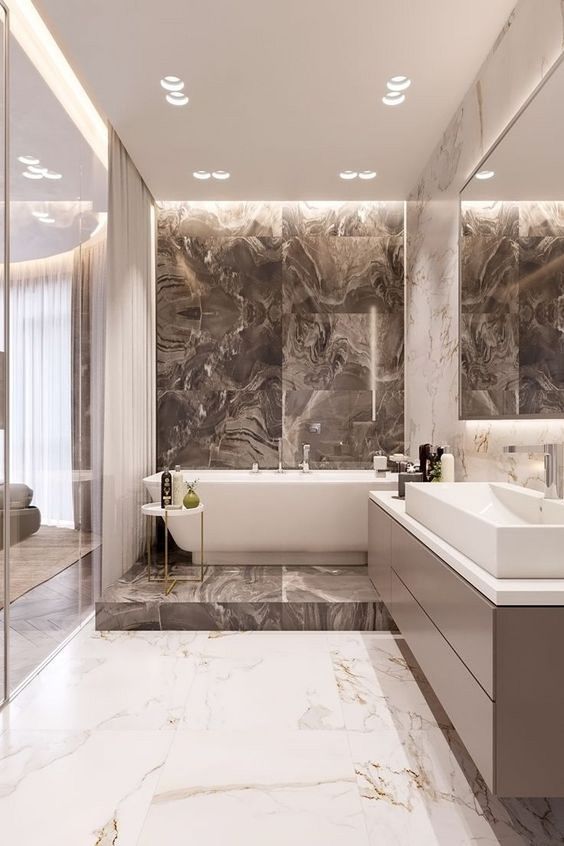 Installing cream marble entirely in our bathroom is another way to create comfortable and warmer impression. Set up a bathtub next to the wall vertically, large mirror on the wall and the sink under it and then install some downlights to create warmer environment even in the bathroom. Cream marble has soft color and elegant at the other side make it a perfect combination to feature friendliness in our bathroom.
Luxurious Marble Furniture
Furniture takes important role to decorate our home. It brings convenience to the home owner, useful stuffs and also for enhance interior living spaces. Here are some marble works in furniture to decorate our interior amazingly looking good.
Beautiful Marble Coffee Table
We are familiar to this furniture. For almost in all houses, we can find coffee table as we entering someone house exactly in the living room. Coffee table has a purpose as its name to serve guest a welcome drink or having a cup of tea. Lately, coffee table has various materials and design from rectangular to the circle shape coffee table decorate our homes. common material of making coffee table are from wood, glass and marble.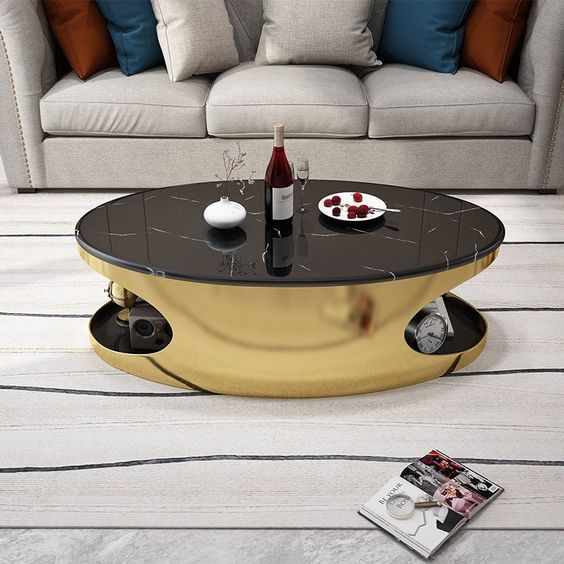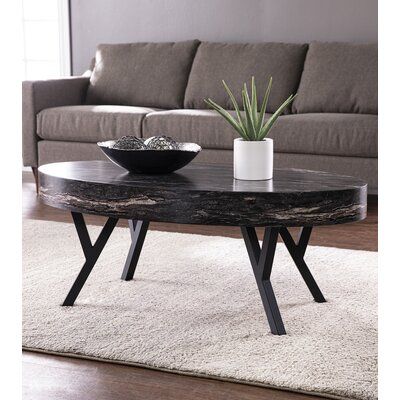 Black marble coffee table looks so unique, beautiful and luxurious all in the same time. It has soft textures and shining where it will catch someone eyes when visiting our home. We can put black marble coffee table in our living room to create classy look.
Marble Dining Table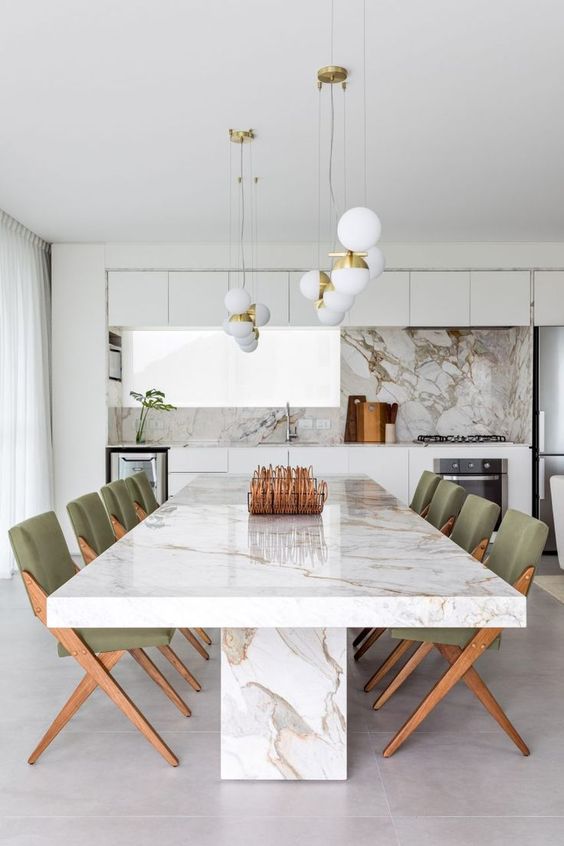 Marble is a beautiful limestone with various pattern and colors. Wait, it is not only beautiful but also has a solid textures, easy to shape and carve which makes it widely used for some architectural works. For all that reason, marble is the ideal material for making solid and durable dining table. So, choosing marble for durable and elegant dining table is a good option to set up in our dining room.
Marble cabinets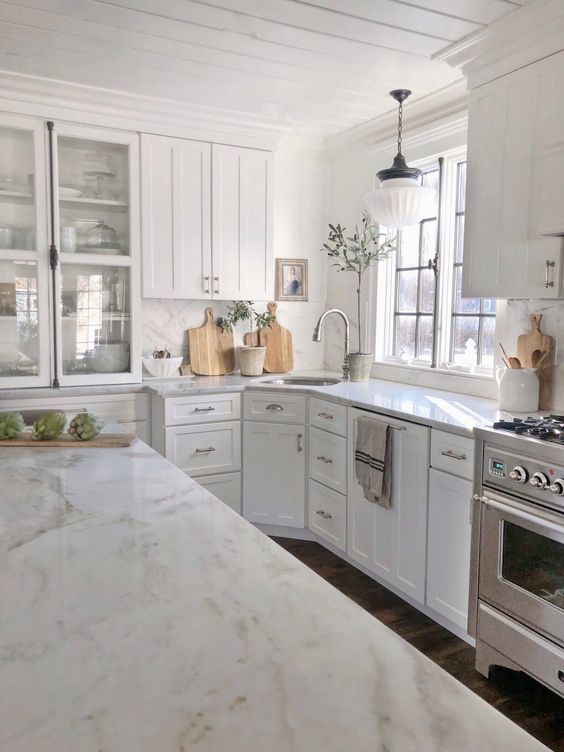 Marble kitchen cabinets is a special furniture we should try. Choosing the soft and shining marble cabinets will be the highlight in our kitchen. Look the kitchen on the pictures above, it looks so elegant in white although marble is inexpensive material. Do you know? Using marble for kitchen cabinets is not only to create luxurious image, but also it is easy to clean. Here is the tip to clean our marble kitchen cabinets. Take a hot washcloth and do a quick swipe after cooking. It is that so easy to maintain, isn't it?
Marble vase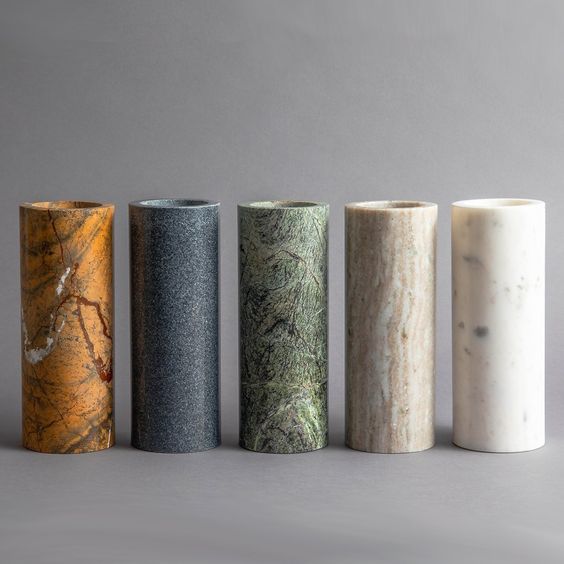 Natural veined marble is hand down beautifully, what a priceless gift to the earth! Put a dramatic piece mural marble vase on the table in your living room or in bedroom to catch our intention. Put a beautiful flower in the mural vase marble as a decoration to make the room more beautiful and sweet.
Those are some marble applications for creating elegant home design. From a nice marble outside flooring, wall marble design to the little piece of handmade mural vase. They look so amazingly luxurious! Would you like to have marble piece in your home?