Jordlinghome.com – In recent years, our world is suffering to preserve a good living for all of us. It caused by poor things we've been made such as leaving tons of waste without recycling it. As a result, our world loses its sustainability which threatens our own lives. We won't it happen worse, right? So, we have to love our planet by using eco-friendly product stands for the sustainable world!
The go green movement is a way to make us aware of how to bring back our world greener. Every one of us should take part and hand in hand to save our planet to supply a good life for next generations. Eco-friendly products can be used to contribute to make our planet greener!
Starting off a go-green movement from the very start, at home! Let's take a look into the kitchen, where lots of waste came from. Let's be generous in using eco-friendly kitchen gadgets!
How to make our world greener in a simple way?
Reduce the use of plastics bags, cups, cutleries with a sustainable and eco-friendly, and reusable product for everyday life
Recycle organic waste to be an organic fertilizer that makes our garden greener.
Apply the concept of "reduce, reuse, recycle" in our everyday life.
Cutting down the time, let's dig into 10 eco-friendly gadgets to make our world greener!
Reusable coffee cup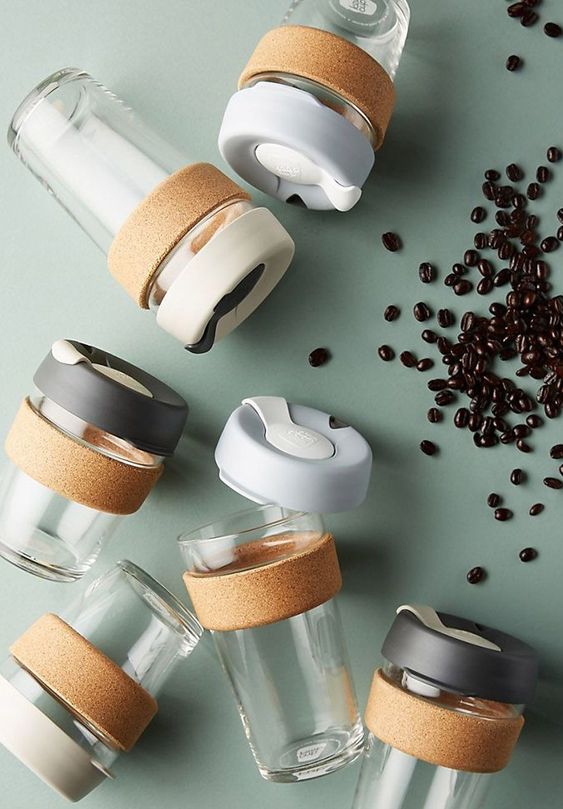 Using reusable glass coffee to save our planet from plastic cups waste. We can refill the coffee and wash this bottle to use it again and again. The sponge feature makes it easier to hold the tumbler especially when the coffee still piping hot!
These reusable coffee cups are completed with a beautiful feature which is nice to bring wherever we go!
Compost bin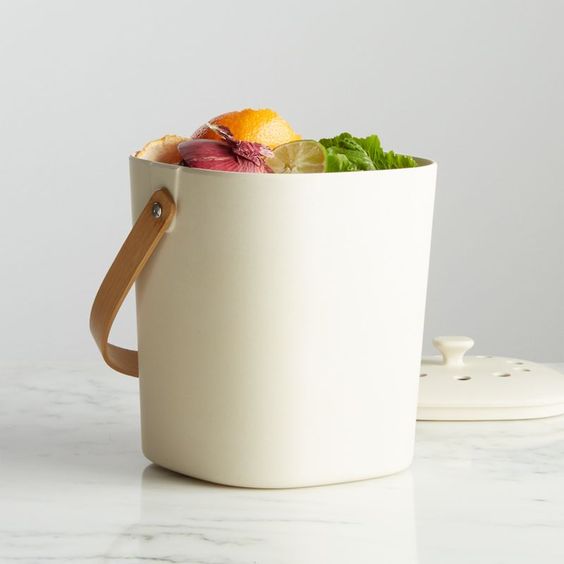 Do you combine organic and non-organic waste in the same trash can? If so, please stop doing that again. Now,  let's take an eco-friendly compost bin made from bamboo fiber! This bin could recycle organic waste to be organic fertilizer.
When we throw the waste food in these bins. It will make a natural compost. That really helpful for your garden. Natural fertilizer is a friendly environment to the earth and also will save your money better than buying fertilizer in the shop. So, without a doubt let's try to grab this eco-friendly bin into our kitchen!
Eco-friendly lunch box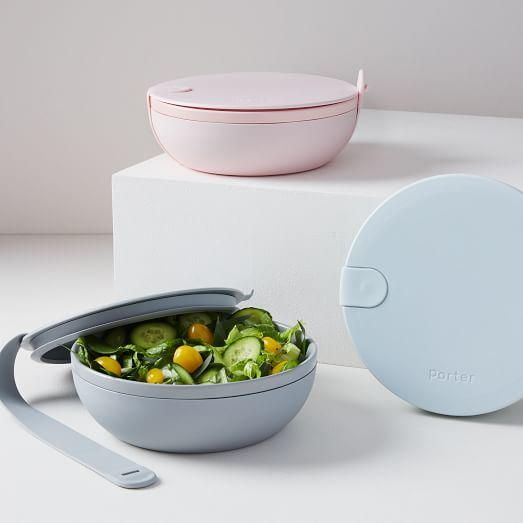 Bringing your own food for lunch is healthier than buy something from food vendors, the way you eat food that served from home, you'll save money by minimizing the cost of eating outside.
The key in making our food still fresh in the box, we have to choose a quality lunch box. This lunch box from Porter that made of ceramic and silicone materials which make this lunch box are microwave and dishwasher safe. Preparing our meal in this eco-friendly lunch box to the office means we invest the health cause this product is free from a harmful substance.
Cotton net produce bags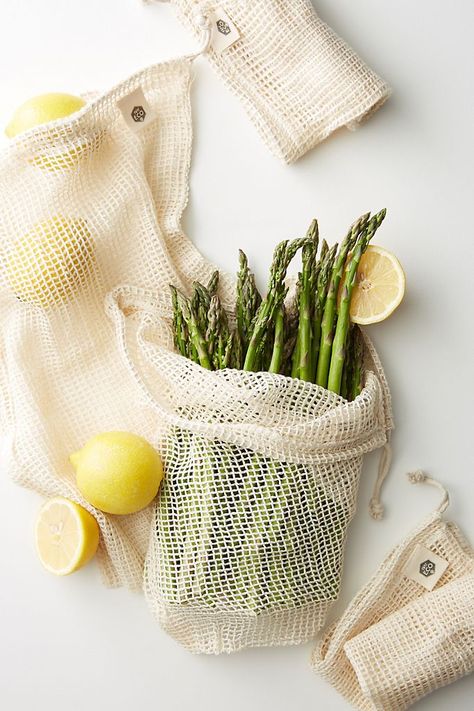 Let's use an eco-friendly net bag made from cotton to take our vegetables and fruit when we go to the greenery shop. In this way, we reduce the usage of plastic bags to save our earth. This cotton net bag also durable to use many times, so without a doubt let's switch the usage of plastic bags with some eco-friendly bag alternatives such as this one, the cotton net produce bags!
Stasher Silicone bag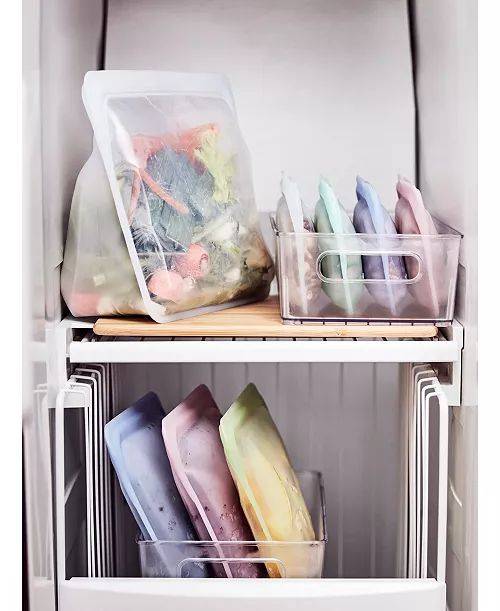 We love this stasher silicone bag, it's an eco-friendly product made from 100% silicone. It's a little bit pricey but better than waste our money buy some plastic bags. Plastic is disposable materials, after we wore it then finally it goes to the trash can.
Using this reusable stasher bag to cut down plastic everyday waste. The advantage of using this silicone bag is easy to clean, durable, and stylish. It's better to spend a little bit extra money to get a sustainable vegetable bag. These stasher silicone bags will keep the nutrient in our vegetables while storing them in the fridge, it such a useful and eco-friendly kitchen gadget!
The wood cleaning brush kit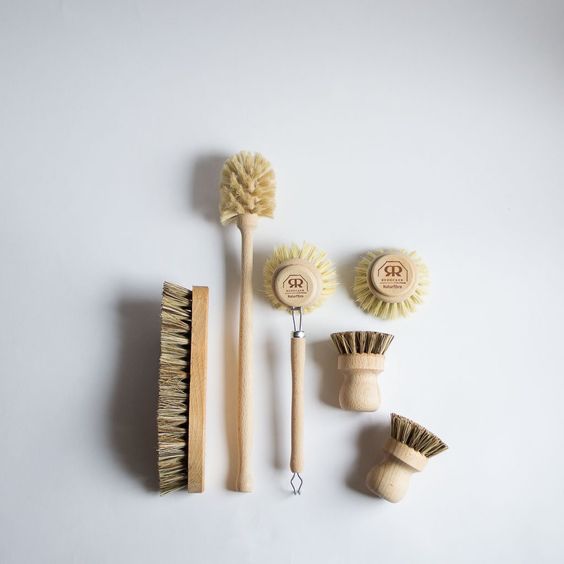 These wooden brush kits are much better than using a sponge to clean your dish plates. Thinking how many sponges you need every month? What did you do to a waste sponge? Many of us just throw them in the trash can without knowing to recycle them. Let's change the sponge to a more valuable and durable cleaning brush kit. It made from wooden materials which are safe to use and environmentally friendly. The brush feature will make our cleaning dirt dish easier. If you think you're worried about the brush will damage the Teflon coating you can choose an extra soft brush made from nylon. We need this cleaning gadget in our kitchen!
Reusable bamboo cutleries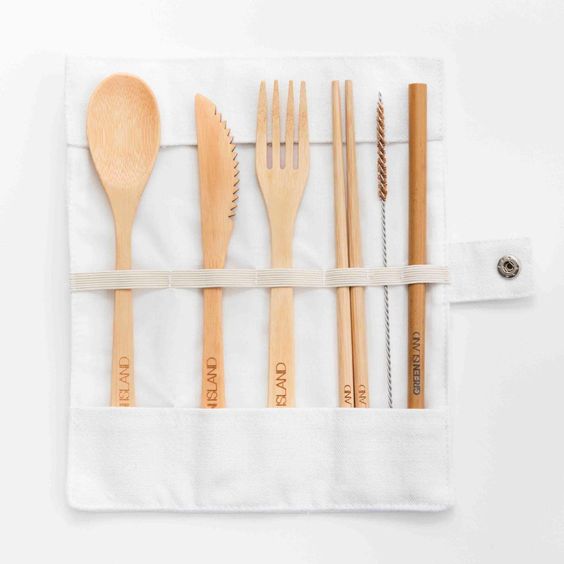 These eco-friendly cutleries 100% made from lightweight Moso bamboo. When you need to bring your own cutlery to the office or school, these bamboo set cutlery are the best option for us. It has lightweight and beautiful features that suit us wherever we go. Natural materials products are harm-free, by this way, we join the go-green movement to save our planet!
Reusable paper towel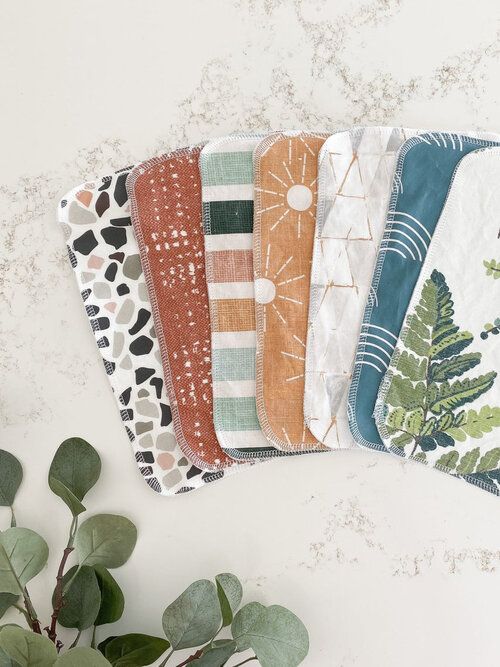 Our Mother Nature will thank us by using these paper towel alternatives. It made from sustainable materials that we can use for more than a year. To keep nature sustainable, we have to use eco-friendly products. So, right now, let's change the paper towels with these reusable paper towel alternatives. It appears with a beautiful printed pattern that will beautify our kitchen. We guarantee it will save your money a lot better than spending money buying a bunch of paper towels.
There are no more paper towels filled up in the trash can. And we contribute to keeping a sustainable nature. By using these paper towel alternatives, we save more trees being felled, because the main materials for making a paper towel are wood. So, be clever in choosing a product, it should be environmentally friendly!
Organic coffee filter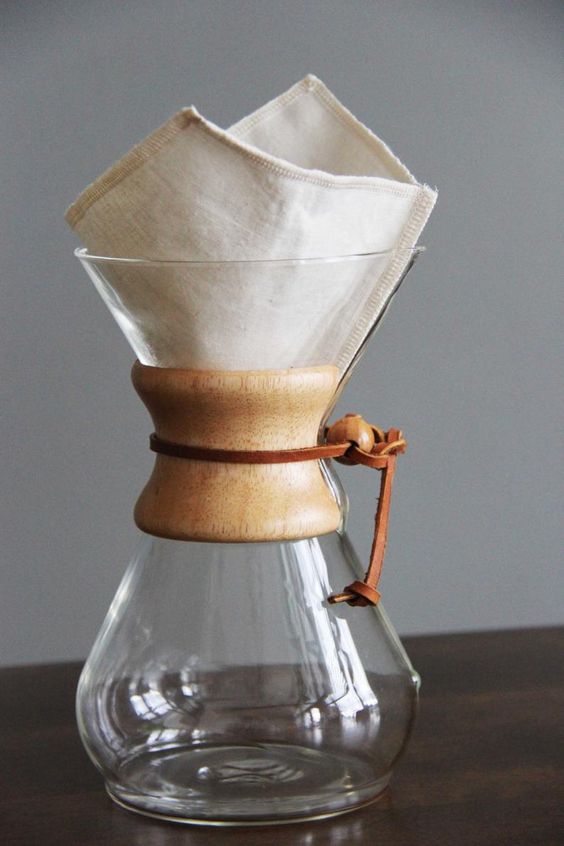 Many people switch from pot coffee makers to a single cup coffee maker. Using this single cup coffee maker can reduce caffeine intake. But unfortunately, many of us still use plastic pads to filter the coffee. Imagine if you make a coffee 4 times a day, how many plastic pads you waste in a month? Seriously, you'll donate a bunch of plastics to the landfill.
In order to save our planet, let's reduce plastic use by using these organic pad coffee filters. It made from organic materials such as cotton that will save our planet greener.
Wooden utensils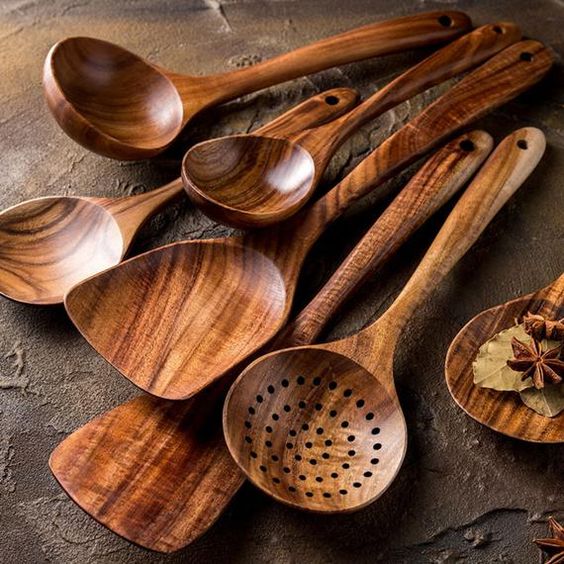 These wooden utensils made from 100% teak that make them super trendy, and eco-friendly products. They worth keeping in your modern kitchen! By wearing these organic utensils, we are free from harmful substances that can harm our health. These utensils are easy to be cleaned up and durable. Without a doubt, grab a set of wooden utensils for your kitchen!
Conclusion
Our awareness to keep this world in a sustainable stage is so much needed. If we're not to change our bad behaviors by making lots of waste to this earth, how it's gonna be for the future? So, let's make a real movement to save our planet by using eco-friendly products and recycle waste to make a greener world. We already shared with you 10 eco-friendly kitchen gadgets that you can be applied in our kitchen!