Jordlinghome.com – We cannot deny the manly interior design looking so cool and stylish! Combining quirky industrial design, sophisticated modern line decor, and sometimes offer an unexpected wow factor inside the decoration. Those points are commonly complemented the masculine interior design. If you are looking for the right decoration for your men's room type, we will be sharing with you some appropriate wall decor to be installed in your living space or even studio apartment! As a result, you will find it easier to decor the manly room decor project! Don't miss the compact design of masculine living room wall design ideas down below, let's dig in!
Geometric wooden wall panel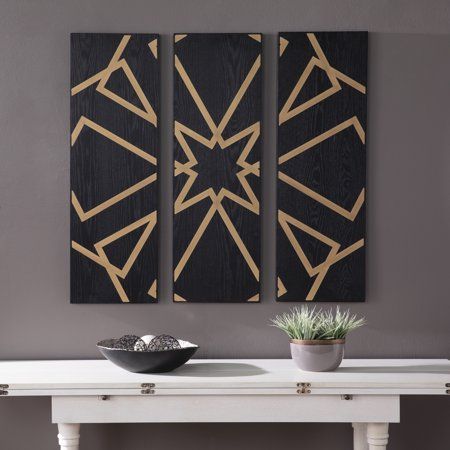 Do you feel bored with the pale neutral wall without decoration? If so, it's a perfect time for you to get rid of the empty feeling. Giving some decoration will give the environment more alive and vibrant.
If you are looking for a cool simple decoration for your manly living room style. There is an outstanding geometric wooden panel you can install on your wall. Stick them on the neutral wall, and let see the difference, some cool geometric wooden wall panel gives a stylish accent when we look at the backdrop. Simple but impactful is what the man needs in his room!
Metal wall decor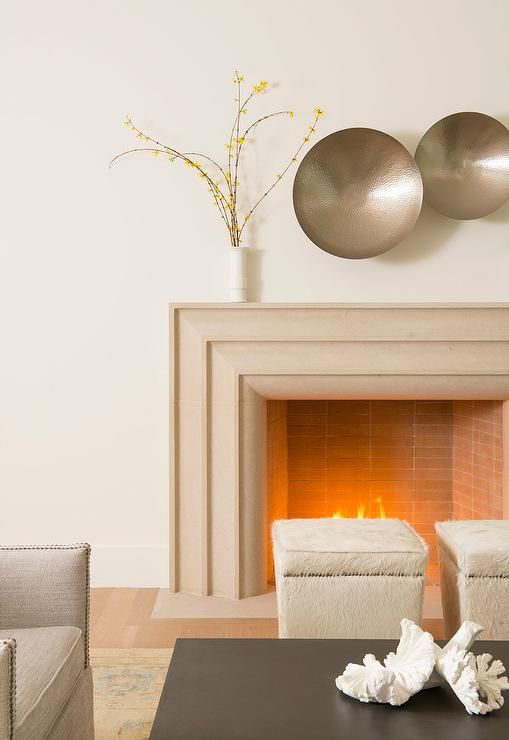 there is a lot of masculine wall decor ideas that could liven up space in your property! The image of sleek, sexy has given to manly room decor style. In manly furniture decor, we can create a sleek and sexy interior impression by adding a leather sofa. In the context of wall decor, we cannot go wrong with metal decorations to show the manly character room style. So, let's tuck some of the metal wall decors on the backdrop wall. It gives a stylish and futuristic look. Besides that, the metal decoration is easier to clean and durable. So, do not hesitate to bring metal decoration set up in your room!
Displaying framework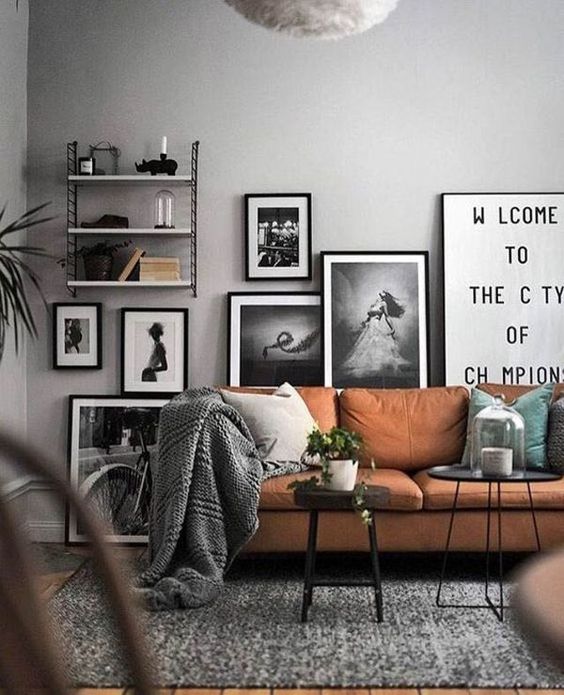 Displaying a monochrome photo framework to beautify your manly interior look is a great idea. We can put some different pictures that transform a lot of perspective to the viewer while sitting in your living room! If you like the art of photography, there is nothing way better to show your own effort on the wall. Let them see your great piece of work into a lot of prints and covered it very well in the framework! You've got the idea to take away the empty feeling on the undecorated wall to be a meaningful large canvas to display your real art! Moreover, you can add the inspirational board that displays the word art, creativity, or showing ideas you wanna transfer to every person who enters your room. What an excellent job!
Blueprint canvas wall art decor!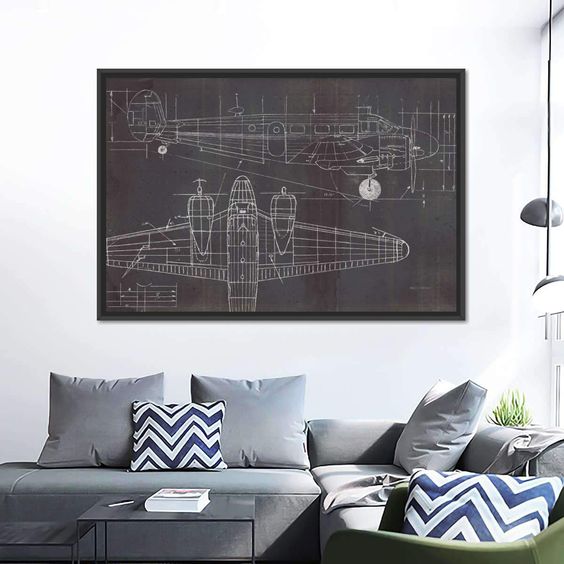 With lively passion and work hard to create a comfortable home living. Men know exactly what they need and do! Especially when it comes to the manly living room decor. You will find a lot of outstanding creativity in decorating sleek interior ideas. To give a clever manly decorating interior idea, we can tuck the blueprint canvas wall art on the wall. It will give a cool and brilliant manly interior impression.
To highlight this canvas art as a focal point in this masculine living room decor. Put this wall art as a backdrop of the seating area in your living space. So, when we look at the backdrop, our sight will directly straight up this blueprint canvas wall art!
Canvas wall art panel with a lighting concept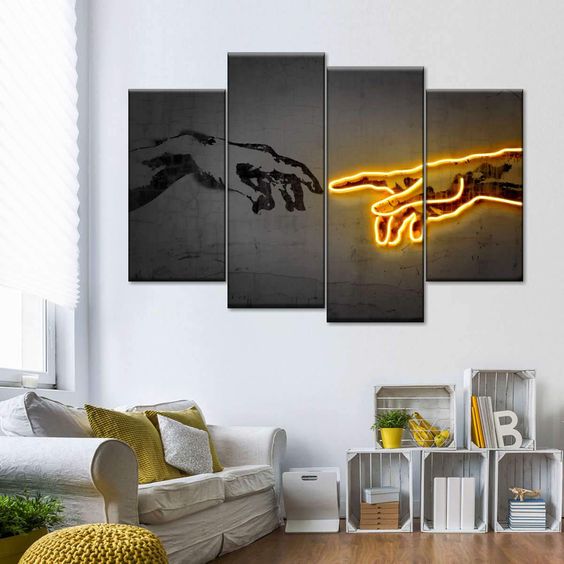 Combining the quirky decoration with the lighting concept creates a sophisticated design. We can see in this manly wall art living room decor. Some canvas panels are installed perfectly on the neutral wall palette. These displayed canvas showing two hands wanna touch each other. But, we can give a different perspective of this image, by installing LED lights only for one hand to give different views and perspectives visualization. The simple wall decor but gives an impactful punch of meaning to every person that comes by to this living room. This wall decor can improve the appearance of your living space and as well as creating a wow factor in your property!
Stylish and artistic wooden floating shelf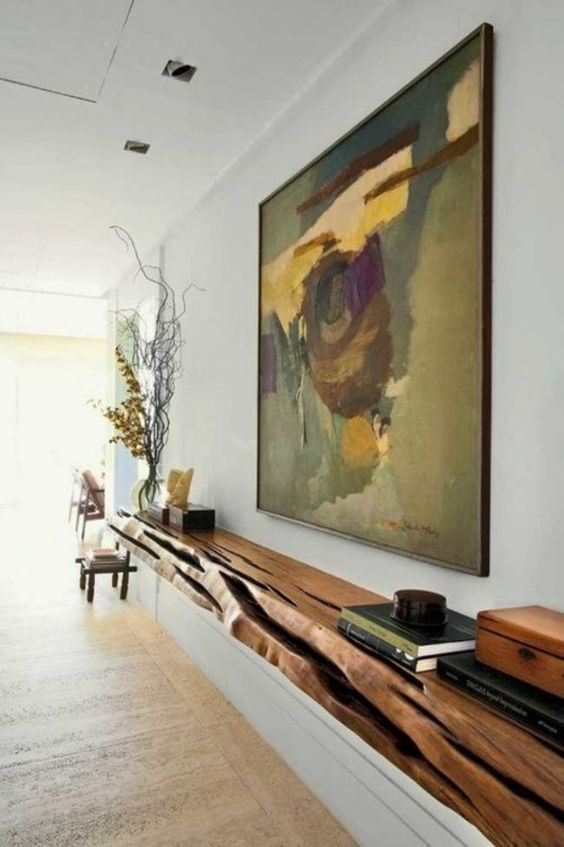 There are two artistic pieces of art decor that make this masculine living room look incredibly good. There is an abstract painting and an artistic wooden floating shelf. The wonderful large abstract painting really stands out on the neutral white wall. In addition, the stylish floating shelf gives satisfaction to the eye. Giving the sophisticated modern decor and sense of a great piece of art to the decor is the remarkable thing in this living room!
Metal plug-in wall lamp decoration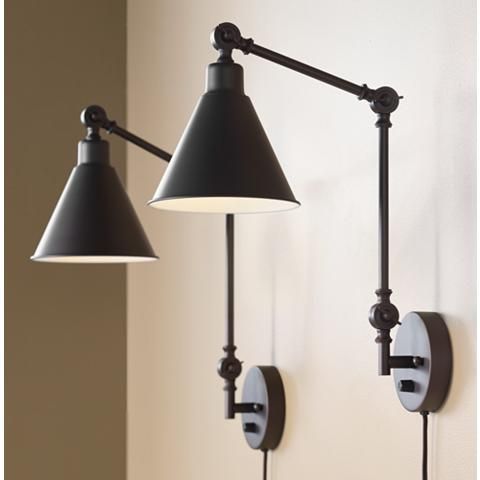 The lighting concept in masculine decor is an important thing to be achieved. Usually, they have a dark color tone wall that will create a dramatic feel when the proper lighting is installed. If you are looking for an affordable and practical masculine living room wall decor idea. You can definitely choose the metal plug-in wall lamp to be installed in your living room! The metal material is enough to represent the sleek masculine interior design. Moreover, their presence will make your room stylish and warm ambiance. It's so practical and affordable wall decor you can do!
Black braided jute wall decor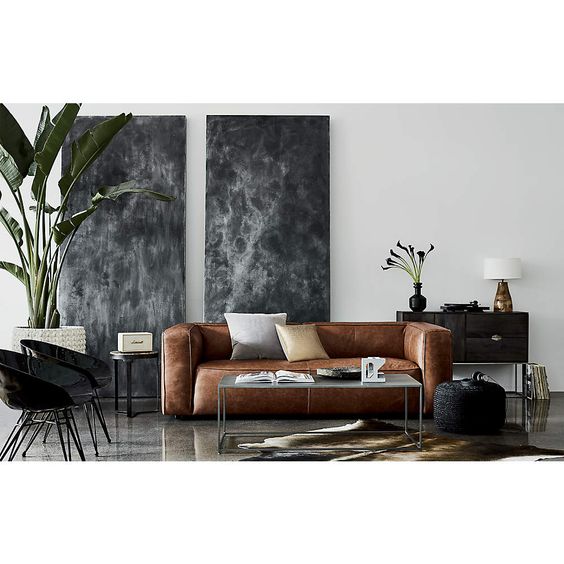 Giving the texture while showing the solid masculine line decor style. The black jute wall decoration is the right option to install in your living space! Choosing the black braided jute decoration can be another choice from painting. Installing this black braided jute wall decor on the neutral white wall immediately will turn the space into a mysterious but elegant manly interior style!
Modern fireplace that tuck on the wall!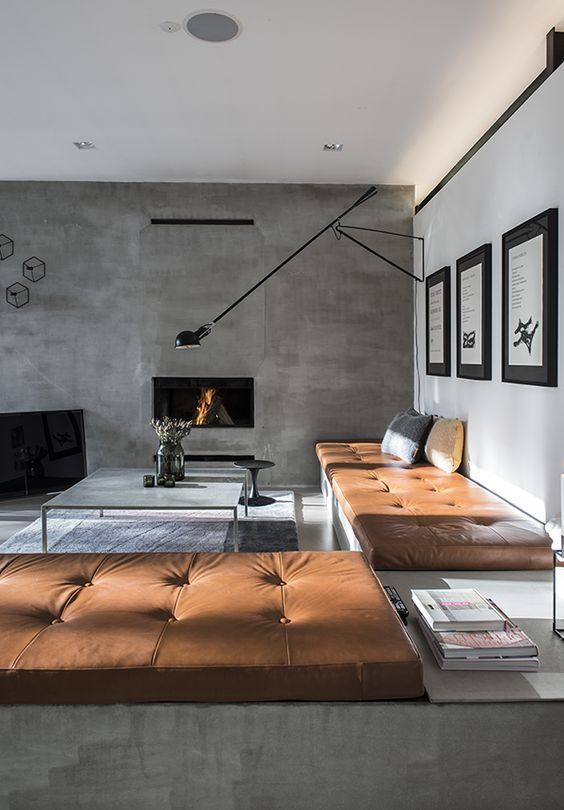 There is no doubt about the modern and sleek features of masculine interior design. So, we can create a passive wall decor idea in this quirky men's cave interior. There is a simple fireplace that keeps neatly and looks elegant joining on the concrete wall. It gives double satisfaction to the homeowner. First, it gives a warm ambiance inside the whole space in a neat and well-kept design. Secondly, installing a fireplace that combines together with the wall looking modern and sophisticated visualization to the eye! In addition, we can also install a stylish wall lamp to provide light and give a warm atmosphere to this manly living room interior!
Conclusion
We agree that manly interior design is a perfectly sleek curated design. There are many elements to bring that sense in manly interior style. For such, the wall color tone, the proper lighting concept, type of furniture selections, to the wall decor ideas. All of them are combined together creating a sleek and modern men's interior taste.
In this writing, we focus on the masculine wall decor ideas that could be your preference to be applied in your living space! Considering that the living room is the most accessible space in our home. We need to pay attention to give the decoration and our own taste to this space. We have collected some of the wall decor ideas that could represent the sleek and modern manly interior design. There are some metal handicrafts, photo frameworks, to outstanding artistic wall art. We have shared with you some outstanding masculine living room wall decor ideas above. We hope you enjoy it and soon could be applied in your living space. Get rid of the empty feeling in your room by decorating the pale wall with some artistic manly pieces of art. There you will find your room more vibrant and so alive!