Jordlinghome.com – Kids always have their playful imagination. It affects their desire to create their own bedroom look. Their ideas might become from their favorite animated movies. Appearing their iconic favorite animated movie brought to their bedroom design idea such as Toy Story to the most memorable fairytale movie such as Cinderella, snow white, etc. We consider that children have an incredible imagination, so we have to provide their bedroom to be a place of playful, attractive, educative, and the source of imagination space based on their character. It helps them to be more creative in thinking.
A bedroom should be an inspiring place for kids to live alive their dream. Here we have 8 attractive, educative, and playful ideas for kids' bedrooms. We guarantee one of these ideas might be suited for your child. Check them out!
1. Dreamy Black-wallpaper Art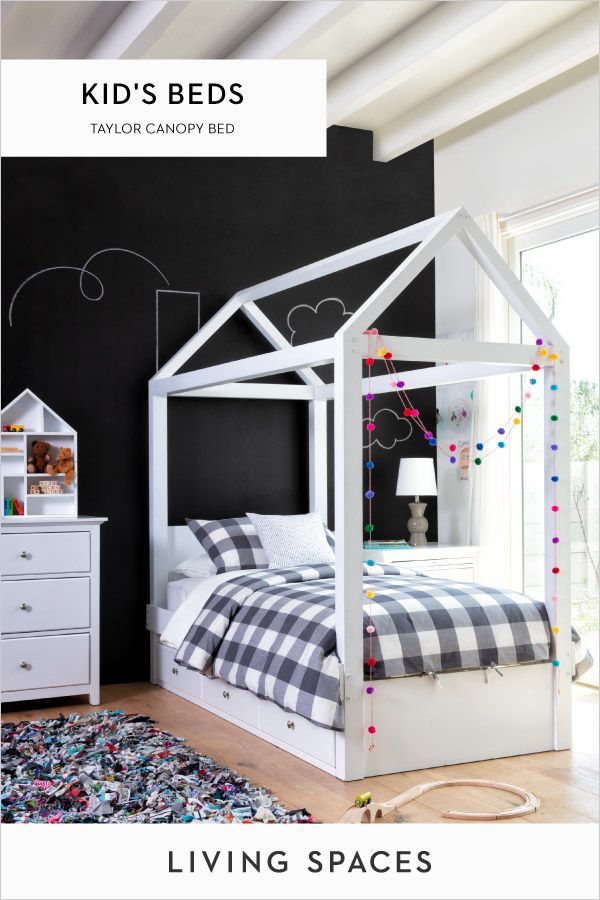 Installing black wallpaper in our kid's bedroom to open up their imagination and what their dream to be. It is more attractive and playful to the eye where they can draw and paint to their own wall. This activity will bring up their creativity to express their thoughts. We can install a bed in a home-shape with some colorful hanging ball decorations to contrast with the neutral bed color. Choosing wooden flooring can give a sense of warmth and a playful kids' bedroom. In addition, we can also put some minimalist furniture such as white chest drawers, a little house-shaped shelf on the drawer, a colorful and attractive rug on the floor.
2. Toy Story Bedroom Inspired by an Animated Movie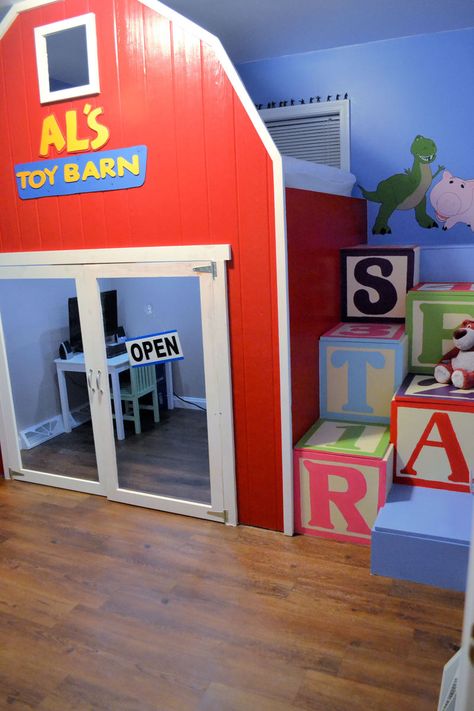 Fabulous kids' bedroom decoration inspired by an animated bedroom called Toy Story. Installing a well-decoration bunk bed in line with the toy story character, creating an extra playful space under the bunk bed where our kids can play there, set up some attractive ladder beside the bunk bed. We can also put some toy story characters and wallpaper in the bedroom. The kids will thank us to give them an amazing bedroom based on their favorite movie.
3. Fairy Tale Bedroom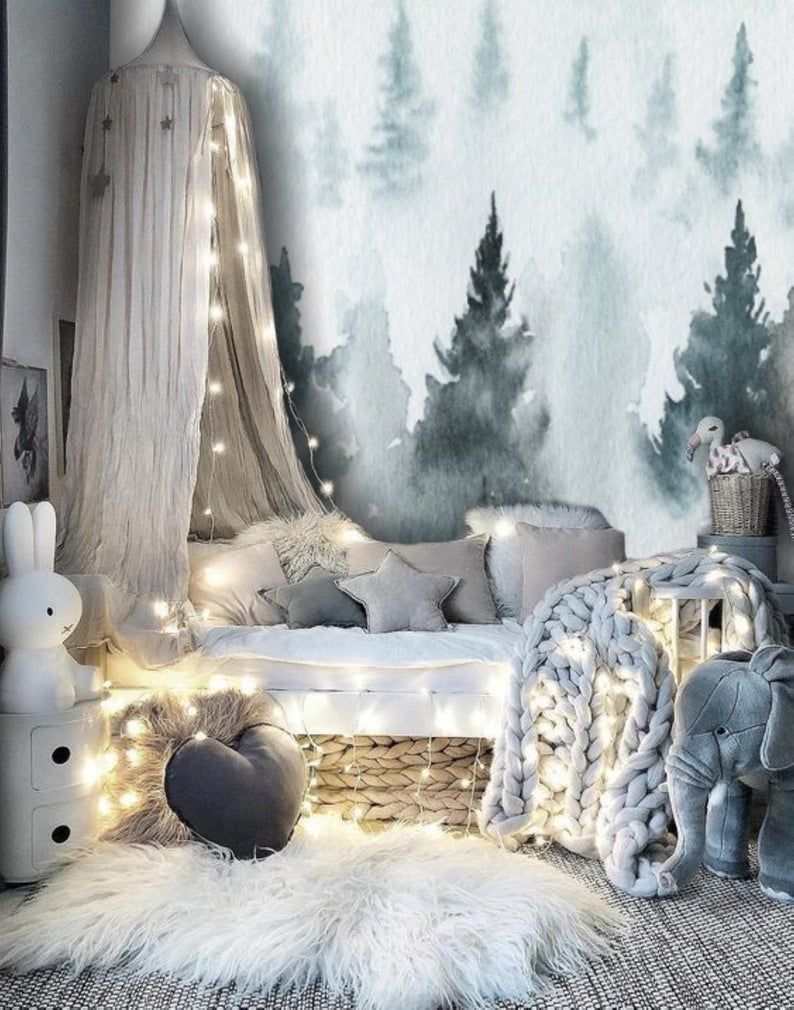 Do your daughter loves one of Disney animated cartoon movie? Let us called FROZEN is one of the successful and popular Disney movies throughout countries in the world.
We can DIY a FROZEN bedroom idea. Installing a blue forest wallpaper will create an amazing view like in an Arendale kingdom in a FROZEN movie. To decor, a timeless fairy tale bedroom we can put a cream bed canopy with some LED wall light to brighten up the bed, a little swan on the side of blue forest wallpaper, a white fluffy rug, and other decorative pieces of stuff suits to the bedroom theme. This is an example of designing fairy tale vibrant decoration. It is a sweet and timeless kind of girl's bedroom!
4. Creating a Minimalist For a Timeless Kids Bedroom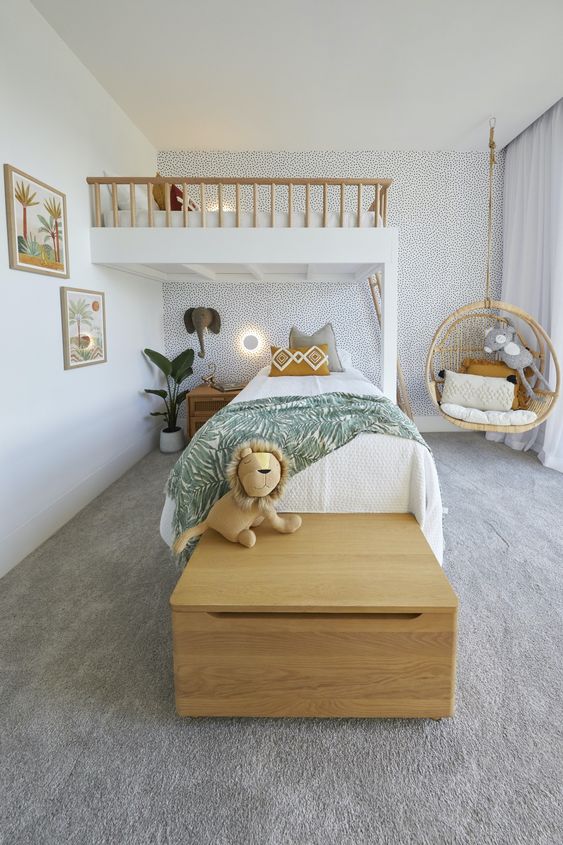 Creating a minimalist yet spacious for kids to play in their bedroom is a great idea. We can install a bed loft to provide more spacious under it, so we can set an extra bed under the loft, as a result, we have two beds in one room. Painting the bedroom wall with white and choosing a simple wallpaper pattern to create a minimalist and open space bedroom. To comfy the bedroom, we can install a hanging chair on the right, painting on the wall, a wooden drawer on the other side, and using the carpet to cover all the bedroom flooring that will make the room feel warmer.
5. Learning Bedroom Concept for Kids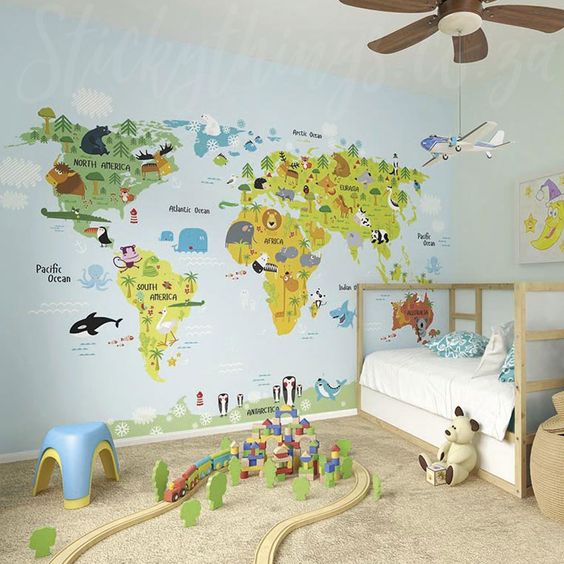 World Map Mural Wallpaper is a great idea for kids. A bedroom with a learning concept is highly recommended to educate our children. Every time they enter their bedroom, they will see a worldwide map equipped with various images that show a characteristic of each country around the world. We can also give them a miniature of urban planning into their bedroom, their favorites toys, and a woven toy basket, so they can put their toy back into the basket after playing. This kind of bedroom provides children to enjoy a learning process in their own room!
6. Raised Them Ready with Adventurous Bedroom Design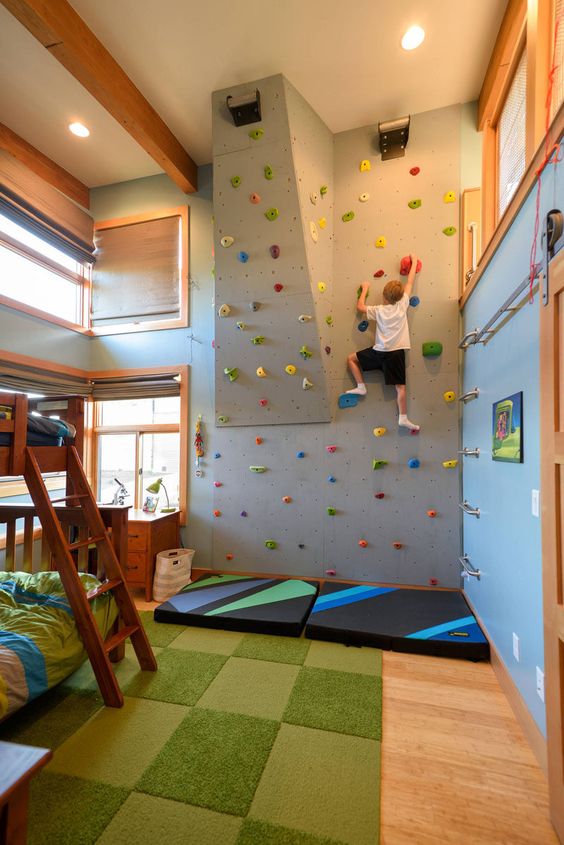 Another creative design for kids' bedrooms is creating an adventurous one. We can provide them by installing a rock climbing wall inside. One thing we should concern to make this type of bedroom is prioritizing "safety first". We can put the mattress as wide as the rock climbing wall, so if they fall they will safe. The benefits of rock climbing wall exercises help them to improve health, intelligence and build their self-confidence. There are so many advantages of building an adventurous bedroom for our kids. Do you love this idea?
7. Go green! Get Closer to Nature!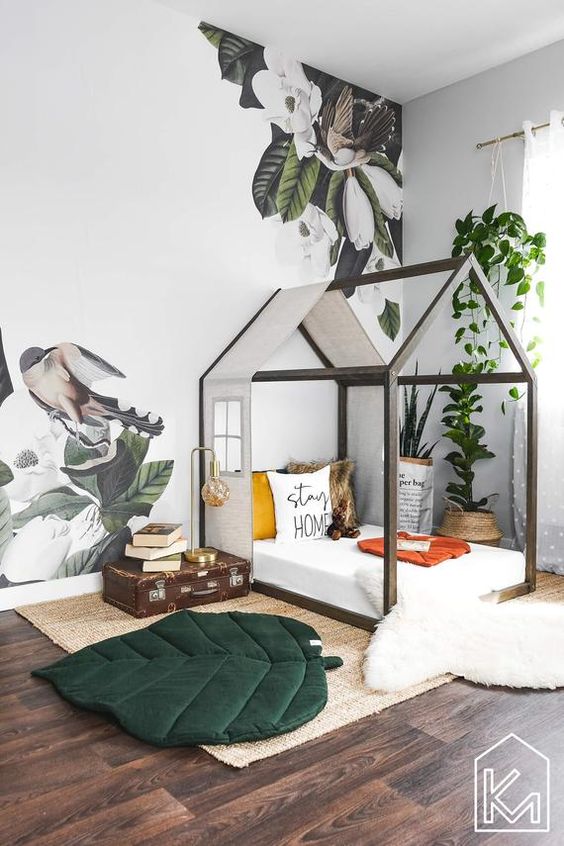 Teaching kids to love nature since they were a baby is our task in life. Alright, what we need to build a go green bedroom look are;
Installing a child house bed
Modern wood flooring
Woven mats
Leaves rug
Natural wallpaper
Existing plants in their room
Bring the natural light inside the room
Making them aware to maintain the balance of the ecosystem is their duty in the future. We can build a bedroom with a nature theme, so they will feel closer to nature since they were a kid. Your kids will love nature. Go green kids!
8. Lifted-up Your Imagination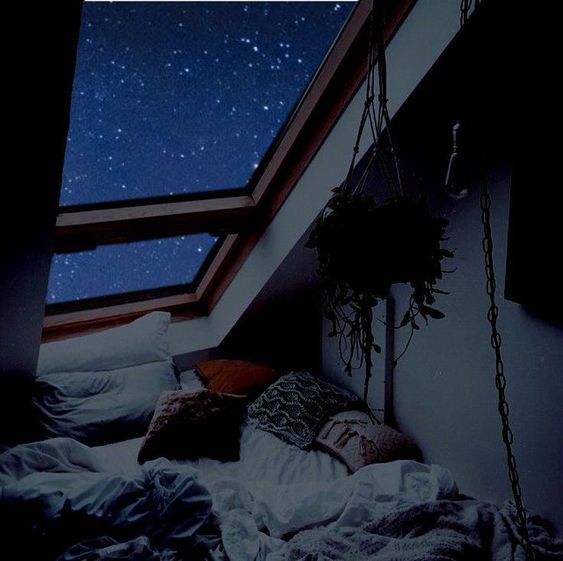 We have come to the last kids' bedroom ideas in this writing. We tuck this loft bedroom with a narrow dormer window. As we all know that kids have lots of incredible imaginations. Installing a narrow dormer window, we hope that our children can lifted-up their imagination by looking straight forward to an incredible view of a starry night. Telling them a bedtime story under the starry night view before they fall asleep will be countless childhood memories that they will never forget. They will remember sweet memories in their lovely bedroom when they were grown up.
Kids tend to describe their parents as illustrators, so then we have to give a good example and some pieces of knowledge for them. We can help them to develop their great imaginations and educate them with some interesting stuff. One of them is to build an attractive, educative, and playful bedroom based on their own desire. It will help them to improve their health, intelligence, their self-confidence, and it also brings them happiness that does not count ever! Which one of your favorite kid's bedroom ideas suits your children the most?