Temporary wallpaper is becoming an increasingly popular way of brightening up a child's bedroom. They're stylish, simple to apply and easy to remove when you feel like something new. Here are some steps to decorating your Nursery or Child's Room with temporary wallpaper that will provide the perfect soothing vie for your baby.
Removable Wallpaper Ideas for a Gorgeous Nursery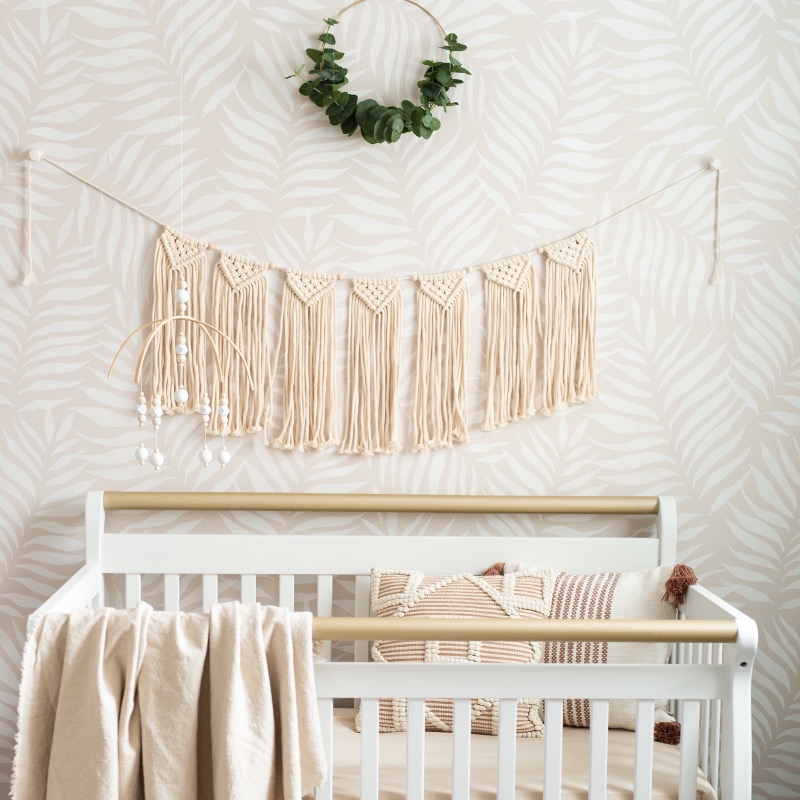 2021 has been one of the busiest and the most innovative year of all. With the increasing investment and innovation to help fight Coronavirus pandemic, people have become too creative with Nursery wallpapers and their kid's safety. Here are some of the best 2021/2022 nursery wallpaper ideas that you shouldn't miss out.
Using Personalized Nursery Wallpaper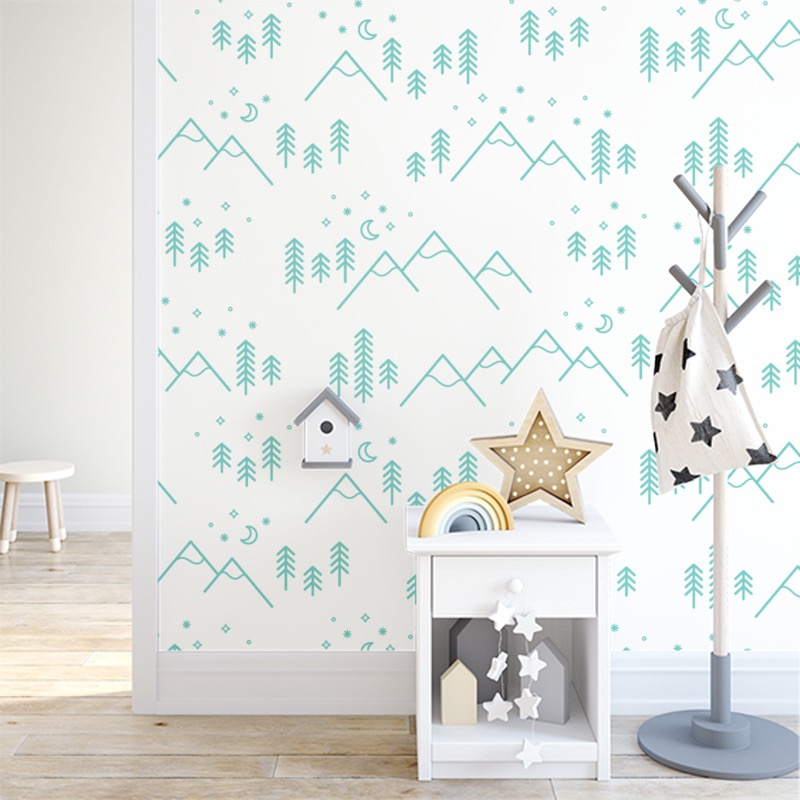 One of the greatest trends in 2021 is the use of personalized nursery wallpaper for the kids bedroom.  This is actually a great way to express the parent's love for their kid. Offering unique designs that are created by you, these are available in all sizes and shapes, but it is still important that the design should reflect the kid's favourite thing.
Textured Pattern for Nursery Wallpaper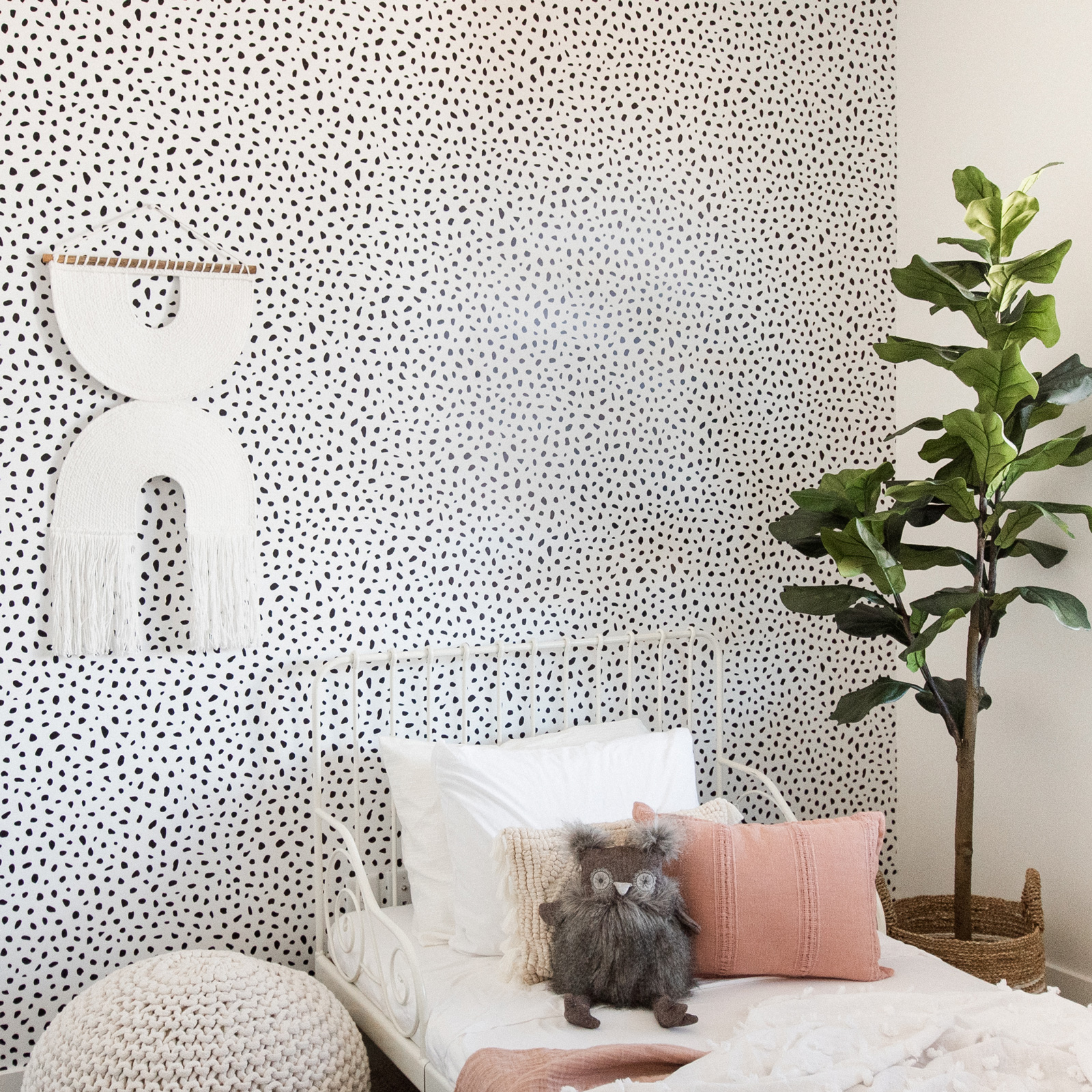 The second nursery room trend is the use of a textured pattern in the nursery.  It is not only eye-catching, but it also helps the kid with improved touch senses. This nursery wallpaper design is perfect for boys who are not fond of smooth surface.
Geometric Nursery Wallpaper Design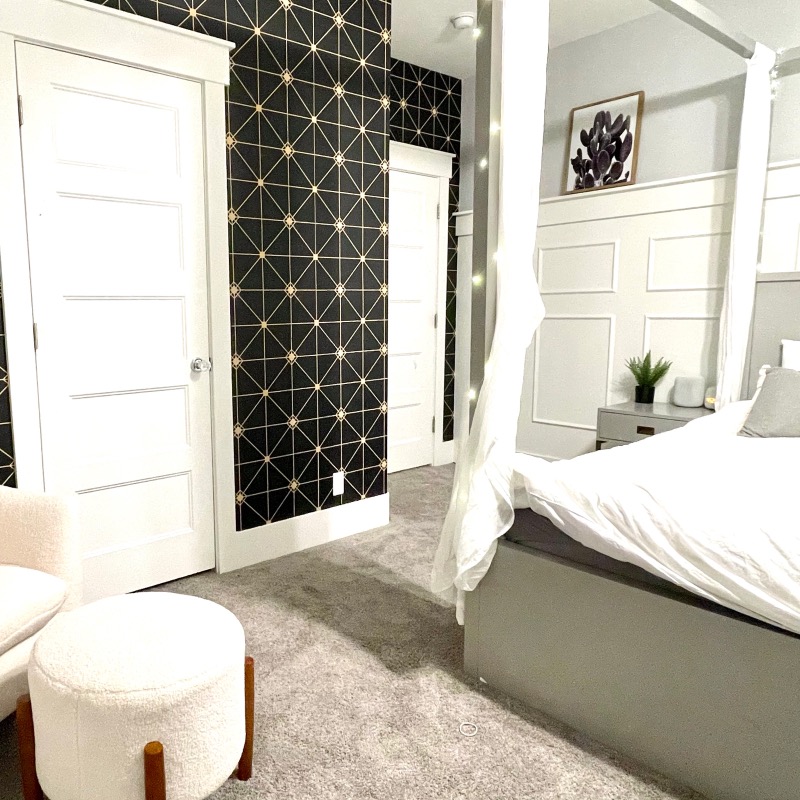 The third popular trend among these years is the use of geometric pattern in the kids bedroom. It is a very stylish way to incorporate a fun design without being too flashy.
The last trend for Nursery Wallpaper is using a collage of your kid's favorite things in their room. It can be their family picture, or even an adorable photo with the cutest puppy ever! These ideas are definitely worth trying because the result can be phenomenal and it looks amazing when done well.
Using Unicorn Mural for Nursery
And what is more perfect than using a majestic unicorn mural to complement the baby room? This kind of removable peel and stick wallpaper is really eye-catching and it can transform the look of your baby's room into something magical. It also helps that children are quite fond of this design.
Using Animal Mural for Nursery
Another popular idea that works well in a nursery room is the use of animal mural in kids bedroom.  If your kid loves pandas, then having an adorable panda on their bedroom wall will be very impressive and easy to accessorize with other kids bedroom stuff.
Using Plant Mural for Nursery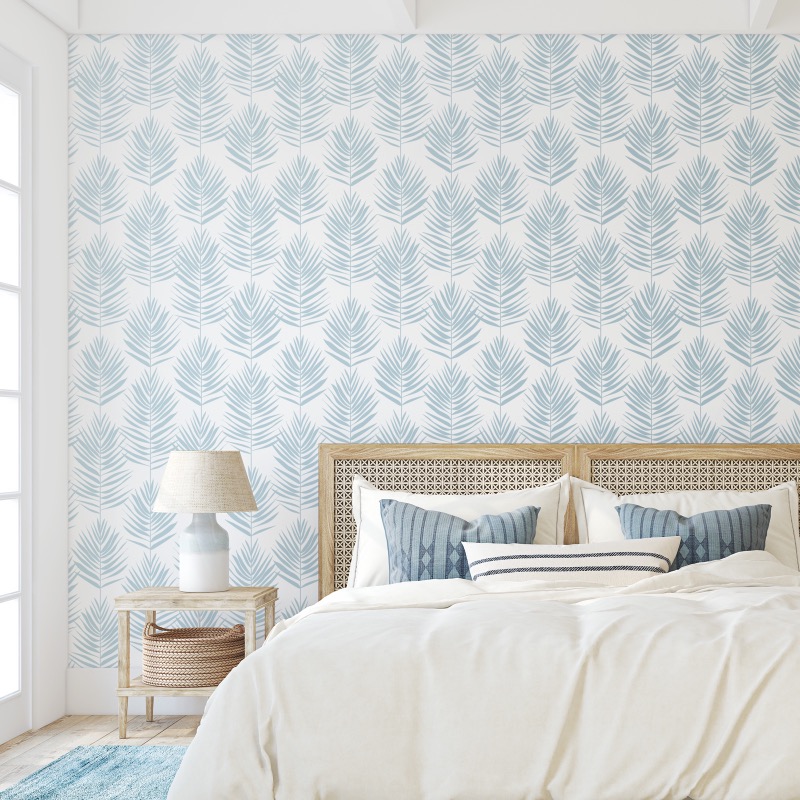 Carefully curating a plant mural that could look beautiful in the baby room is such a great idea.  This nursery wallpaper design is perfect for more glamorous kids who love to add some more sophistication into their room design. With the right color and size, this kind of mural can be very impressive and offers so much character for your child's bedroom space.
Floral wallpapers for Nursery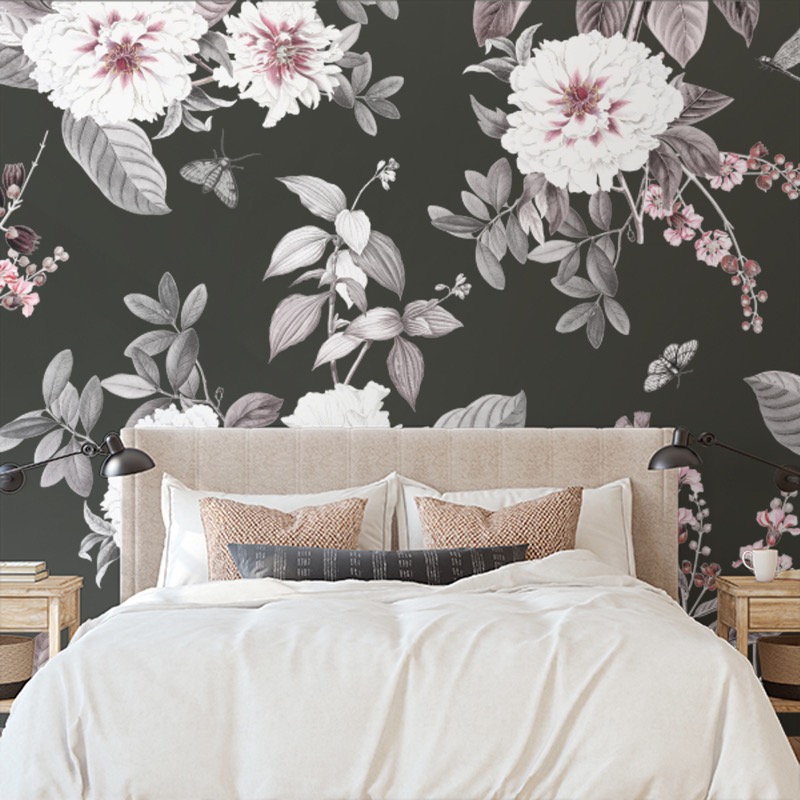 Using flowers as the main theme for a nursery wallpaper can be such an amazing and inspiring idea. And if you want to include some more colors into your design, then this floral wallpapers for Nursery can help jazz up any space.
Nursery Crush: How to decorate a nursery with Temporary Wallpaper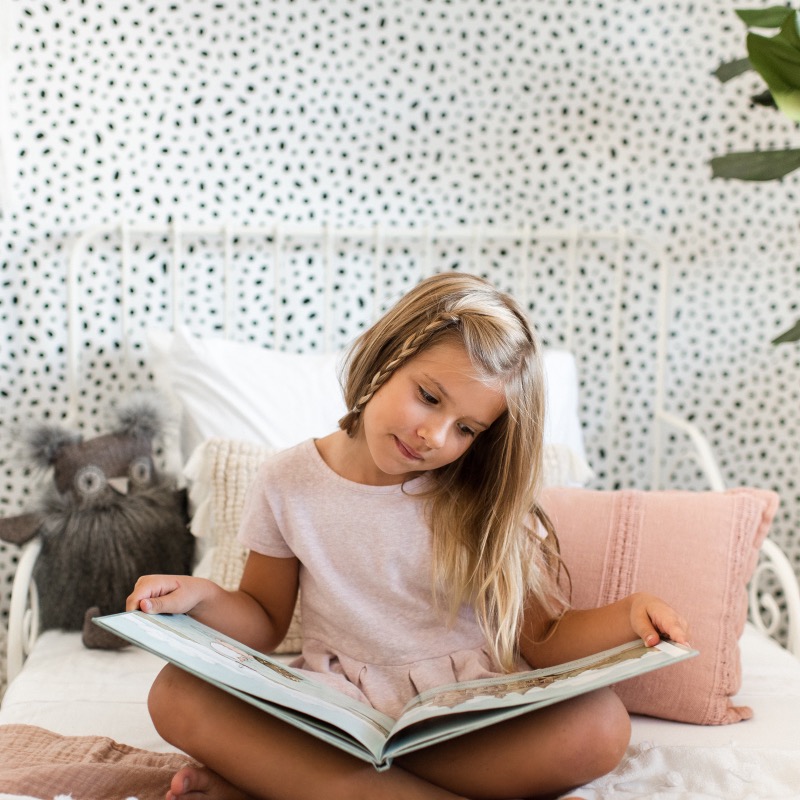 Figure out how much area you want to cover
You can either use the entire space on one wall, or alternate between several different colored papers. The important thing is to keep it cohesive, if you're going for a more traditional look then use one kind of temporary wallpapers for a nursery throughout the room. Some samples include stripes, patterns and spots. If you want a smaller area, try using assorted areas of flower patterns instead.
Preparations
Prepare your surface by thoroughly cleaning and making sure it is completely dry. If the walls are too dusty or dirty, the wallpaper will not stick efficiently.
Different types of removable Peel and stick wallpaper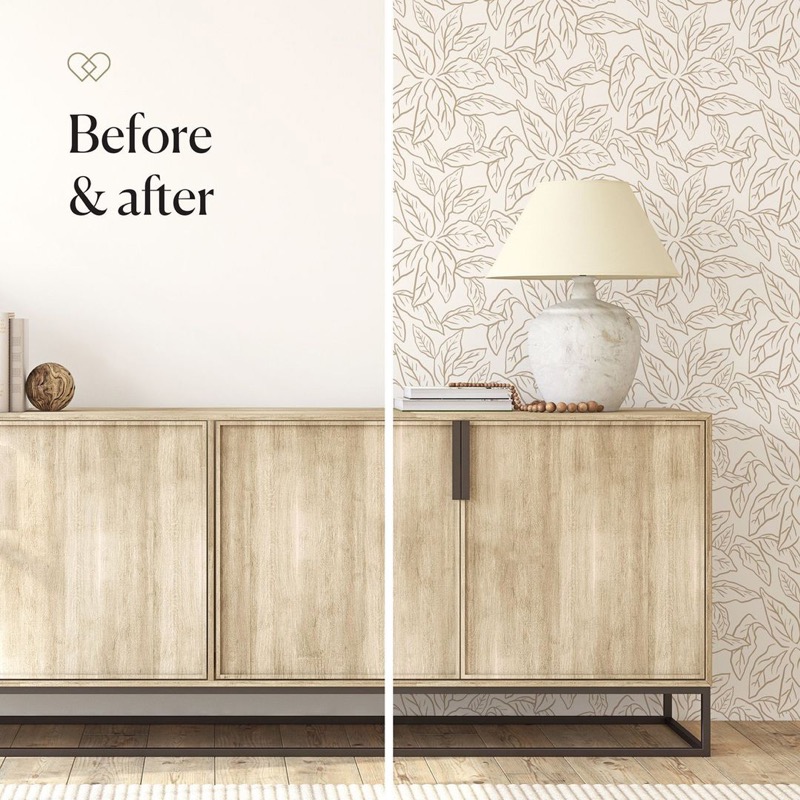 Decide what kind of removable peel and stick wallpaper you're going to use. Printed wallpapers are your best choice because they cover the wall evenly, but if it's all you have try painting an old sheet or using some brighter paint to make it work.
Measuring
Using a ruler or measuring tape make small pencil marks on top of each other at equal distances along the length of the roll. These are where you'll want to cut for each strip. Make sure all of your pieces are the same length, then cut along your pencil marks.
Application
Slowly unroll the paper and place on the wall. Make sure that there is enough overlap on the edges to make it easy for you to align on your next wall. For best results, begin with the ceiling and work your way down.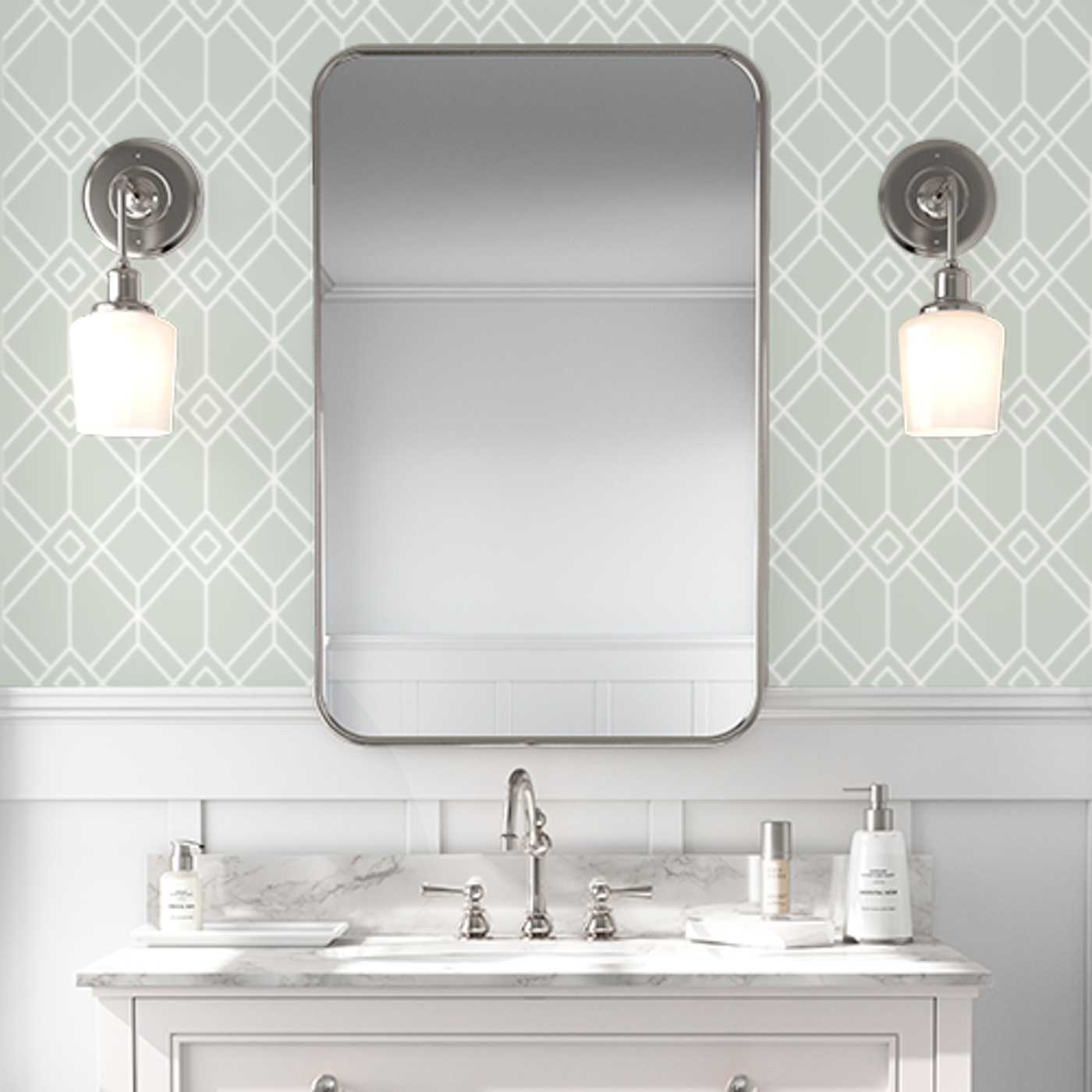 Start from top
Start with the ceiling, unroll your first strip of paper, making sure that it's longer than you need to cover just in case. Match up one side and roll out onto the surface of your Nursery. Starting from top to bottom use a roller or credit card to smooth out the paper and eliminate any air bubbles. Use a sharp knife to cut off excess paper with one swift motion. Repeat until you've finished your ceiling.
Head to the walls
Move on to the walls, unrolling each strip evenly over the existing wallpaper, smoothing it down with your hands or credit card as needed. You can do this bit by bit, or all at once depending on what you feel most comfortable with.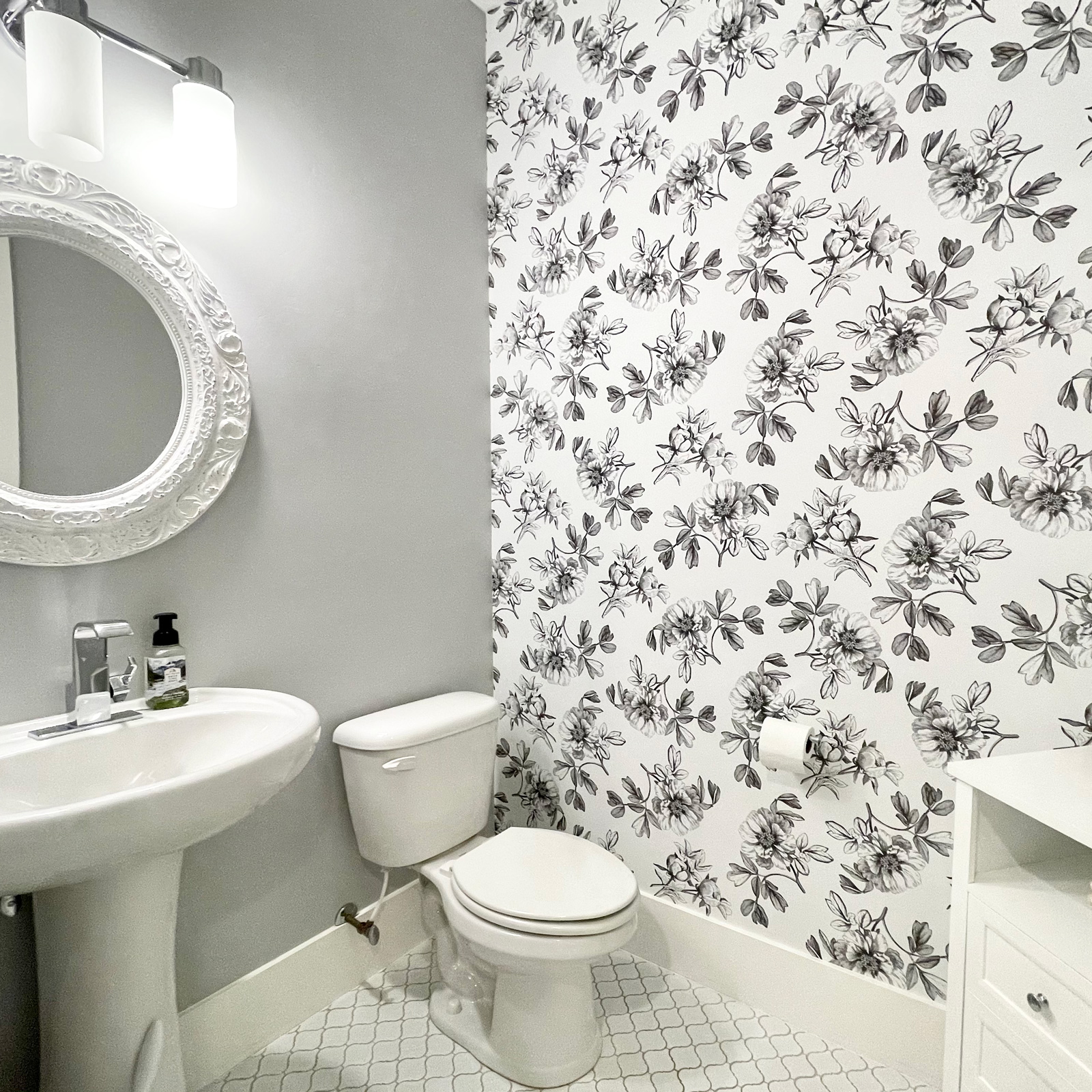 Trim Excess wallpaper off
Trim any excess paper off with a sharp blade once the entire wall has been covered. If done correctly there should be little to no visible seams.
Finishing up
To finish it off, trim around the ceiling and walls using a sharp blade for clean edges. Now apply the same treatment to your furniture if you'd like.
Generating a sense of safety and security is one of the most important goals for any parent and home. Investing in a nursery wall decal or wallpaper is worth it because it gives the child an opportunity to enjoy their own space with their favourite design and at the same time, contribute to creating a conducive environment for the kid.