Shopping for a new mattress can be overwhelming, especially if you're doing it for the first time. This is because there are so many choices: innerspring or memory foam? Queen or king size? But don't worry. We're here to help. This buyer's guide will explain the different types of mattresses available and some best practices for online shopping to make the best decision for your needs. By the end, you'll know exactly what to look for when shopping for mattresses online.
Types of Mattresses Explained
A solid understanding of the different mattress types is the first step toward making a decision.
Innerspring Mattresses
These traditional mattresses have a support core of steel coils and a comfort layer. As a result, they're bouncier than other types of mattresses, which some people prefer. Innerspring mattresses are often firmer, which is ideal for those who sleep on their stomach or back.
Memory Foam Mattresses
A newer option, memory foam mattresses are made of viscoelastic material that conforms to your body. Believe it or not, this material was invented by NASA! They provide excellent support and pressure relief, making them a good choice for side sleepers. They're also a top choice for people with chronic pain or other health conditions. Depending on your preferences, memory foam mattresses can be firm or soft.
Latex Mattresses
Latex mattresses are similar to memory foam mattresses in that they conform to your body. But unlike memory foam, latex is a natural material made from rubber trees. It's also more breathable, so it won't make you feel as hot at night. In addition, latex mattresses are available in different firmness levels, making them suitable for all types of sleepers.
Hybrid Mattresses
Hybrid mattresses are a combination of innerspring and either memory foam or latex. They have the benefits of both types of mattresses. They're bouncy yet supportive like innersprings but contour to your body like memory foam or latex does. However, hybrids tend to be more expensive than other types of mattresses.
Bed in a Box Mattresses
Bed in a box mattresses are becoming increasingly popular because they're convenient and easy to set up. Most are made of memory foam or latex, though some hybrid options exist. They get their name from the way they are manufactured and delivered. They're compressed into a small box, which makes them easy to ship and transport. Once you receive your mattress, all you have to do is unbox your new bed in a box mattress and let it expand to its full size.
Mattress Sizes
Purchasing the correct mattress size for your needs is also essential. This means that it should comfortably fit the person or people using it. And don't forget about any pets joining you on your new mattress! Additionally, be sure that the room your bed is in can accommodate the size of the mattress you buy. Finally, don't forget about additional inches added by your bed frame and any other furniture you intend to put in the room like nightstands, dressers or armoires.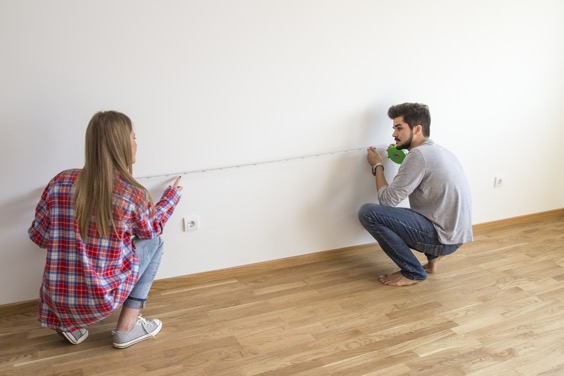 Here are the standard mattress sizes and dimensions:
Twin Mattress: 38″ x 75″
Full Mattress: 54″ x 75″
Queen Mattress: 60″ x 80″
King Mattress: 76″ x 80″
California King Mattress: 72″ x 84″
How to Shop for a Mattress Online
Now that you know the different types and sizes of mattresses, it's time to start shopping. Here are some tips for how to shop for a mattress online so that you can find the perfect one for your needs.
Start with the Basics
Before looking at mattresses, decide what size you need and what type of mattress you prefer. This will help to narrow down your options so that you're not overwhelmed by the number of choices. If you're unsure, take a trip to a local mattress showroom. Even if you plan to buy online, it's a good idea to try out different types of mattresses in person to see what you like best.
Read the Reviews
Once you've determined what type of mattress you want and what size you need, it's time to start reading reviews. Look for both positive and negative reviews to get a well-rounded idea of each mattress. Be sure to note any common complaints or issues people have with the mattress. This will help you decide if it's the right one. Also, source your reviews from a variety of sources. Look at various retailers, the manufacturer's website and discussion forums like Reddit or Quora.
Set a Budget
You can find mattresses for $500, $5000 and even $50,000. There's no limit to how much you can spend. However, most people don't have unlimited amounts of money to pay. So before you start shopping, set a budget for yourself. This will help narrow down your options and make decision-making easier. If you find that your budget is too low, you can look for online retailers that offer equal installment billing over one or two years. Another option is to hold off for now and add a few bedding pillows and a mattress pad to your existing bed instead to make it more comfortable in the meantime. Then, when you've saved enough, you can invest in the mattress of your dreams.
Compare Prices and Seek Out Deals
Don't forget to compare prices when shopping for a mattress online. Keep in mind that the price isn't always indicative of quality. There are plenty of great mattresses available at affordable prices. But if you're willing to spend more, you will generally see a solid return on your investment. Many mattress retailers also offer deals and discounts, so take advantage of them! In addition, you can often find sales or coupon codes for free shipping, a percentage off your purchase or other great deals.
Check the Return Policy
One final tip is always to check the return policy before buying a mattress online. Most retailers will allow you to return or exchange your mattress if you're not happy with it, but there may be some restrictions. For example, some stores may only allow returns within a specific time frame or charge a restocking fee. When buying online, you may also be responsible for shipping charges associated with the return. Be sure that you're aware of the store's return policy before you make your purchase so that you're not stuck with an uncomfortable mattress.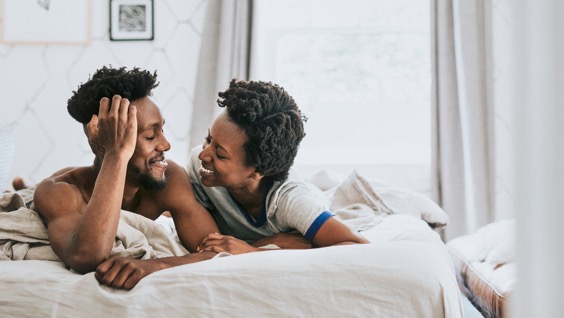 Online Mattress Shopping Final Thoughts
There's a lot to think about when shopping for mattresses online, but we hope this guide has helped make the process less daunting. Now that you know all about the different types of mattresses available and some best practices for doing your shopping, it's time to start looking around for your perfect match. Thanks for reading, and happy shopping!