There are several things involved when planning to relocate to a different place. One major thing you need to do is hire commercial movers. However, the market is full of many moving companies.
Sadly, many horror stories exist about innocent people getting conned by rogue moving companies. And with so many moving companies across the country, selecting the best can be challenging.
Moreover, going through the company's website might not be enough to get all the necessary information. The good news is that there are some things you can do to avoid jumping into a con moving company.
To protect you and ensure you do not fall into the hands of a wrong moving company, here is a list of the most common moving scams you can avoid.
Five Common Moving scams to Avoid
1. Getting moving estimates over the phone
One way you can tell the moving company is dishonest is when they give the moving estimate over the phone. Some movers will insist on giving you an estimate through a call.
To get an accurate estimate, the moving company needs to inspect your belongings closely to tell how much they weigh. This is because the cost of moving not only depends on the distance but the weight of your shipment.
For instance, a bed without a frame will be a bit lighter than a bed with a frame, head, and foot. Therefore, if the moving company can only give the estimates over the phone, they are not genuine.
2. Ask you to give a large deposit
Another common way to tell the moving company is not genuine is when they demand cash or a large deposit. This is a red flag you should avoid. In most cases, only a small token is needed for you to book your move.
3. Giving a non-binding estimate
Since there are various types of estimates, you need to be sure of the kind of estimate your moving company is giving you. The main types of estimates include a non-binding estimate, binding estimate, and binding not-to-exceed estimate.
To be in safe hands, you need to avoid a non-binding estimate. This is a risky estimate where moving costs can increase depending on many factors. Some factors that affect the non-binding estimate include shipment weight, number of stairs, and others.
A binding not-to-exceed estimate is the best estimate since it favors the client. This is because it puts a ceiling on the moving cost to ensure the price does not cost more than what the moving company quoted. But the price drops if your items weigh less than the estimated weight.
4. Changing of company name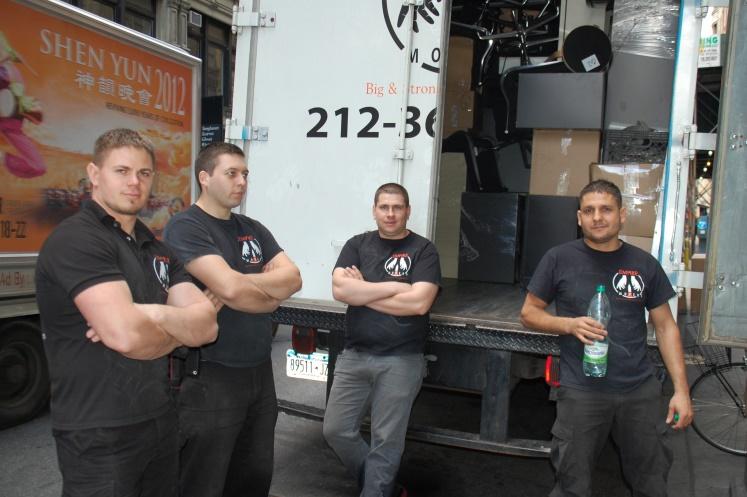 Some companies change their names after a bad rating or due to negative reviews from many customers. Therefore, if you notice a company has changed its name recently, check whether it is because of too many complaints about their services.
It is vital to research more about the company and its services. You do not want to get involved with an untrustworthy company. Hence, check the company's info on the certification, license, and insurance documents. All should match.
It is also a good idea to ask for references. Get one from your place, someone who has just moved, and from a different person. Also, check customer reviews and feedback to learn more about their services.
5. Rushing the move
Even though it might not be a big scam, it is not obvious for a moving company to rush a move. Keep in mind that moving is a hectic experience that can stress you and your family.
Apart from planning for the move, there are many tasks you need to do. Hence, it may be challenging for the moving company to rush the process. So, unless there is a genuine reason why you need to move in a hurry, the movers should not rush you.
Also, go through the contract well before signing it. The movers should not tell you to sign the document without reading it. Remember that once you sign the contract, it will be binding.
To have a smooth and stress-free move, make sure you can as your plans. Start packing early, research the moving company, and have an inventory list. This will ensure you pack everything correctly and do not rush things.
Bottom-line
Since there are some rogue movers on the market, it is essential to know how you can protect yourself from them. By following the above tips, you will manage to hire a reliable moving company and have a smooth moving process.
A moving company such as NYC movers is a reputable company that offers outstanding services. They are skilled, better equipped, and experienced. Whether you are moving locally or a long-distance move, the crews will ensure you have a reliable move.
Hence, do not engage any suspicious moving company. If they are giving estimates over the phone, they recently changed their name without any clear reason, or you are being asked to pay a large deposit, those are some of the red flags you cannot ignore.