Jordlinghome.com – Minimalist is a type of house that emphasizes simplicity. Even though all materials and decorations in making minimalist home are simple, it does not mean to lose the essence of the beauty and the structure dwelling itself, it well known as "the art less is more". We can find a lot of minimalist home types especially in the city. The common characteristic we can see about minimalist home designs are a flat shape building and so the roof. The concept of minimalism house was adapted by Zen's culture in Japan that teaches us about simplicity and take out unnecessary stuffs inside home.
Here are some tips to identify the concept of wonderful minimalist home design:
Exterior Design
A minimalist home exterior creates a unique design. It has shown us simplicity and classy in modern architecture home design. Before we go to see the concept of minimalist home inside. Let's see how it looks on the outside of the door!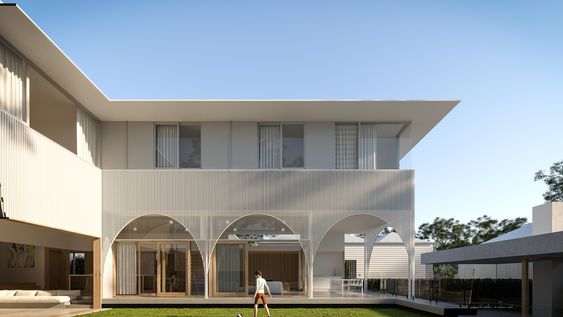 Minimalist house roofs tend to be flat, there are not many curves as we can see in another home in general. It has a reason for an aesthetic and to maximize the function of open space. One thing we should to know about a flat roof shape is not a good idea to apply in the high rainfall zone. Because it can be holds water on the roof surface, causing leak to the roof. Anyway. At any rate, flat roof is quiet simple and looks cool!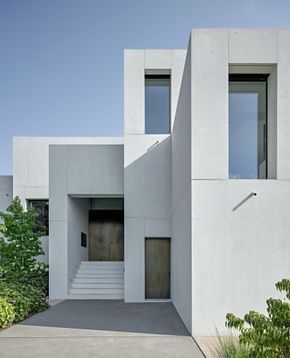 From the outside look of the building's, the structure of this home is quiet simple. Wait, it is not that simple as it looks, it has a message behind its creation. Minimalist home concept appears to answer the complexity architecture of designing home to be simple and easier to apply. It does not excess the usage of materials, it commonly uses wood, brick and steel. The dominance of these three materials makes minimalism home style looks solid. Now, let's we take a look at the shape! Minimalist building structure usually looks like blocks, or rectangular. In addition to a simple building structure but a minimalist house does not lose the essence of beauty and quality building itself.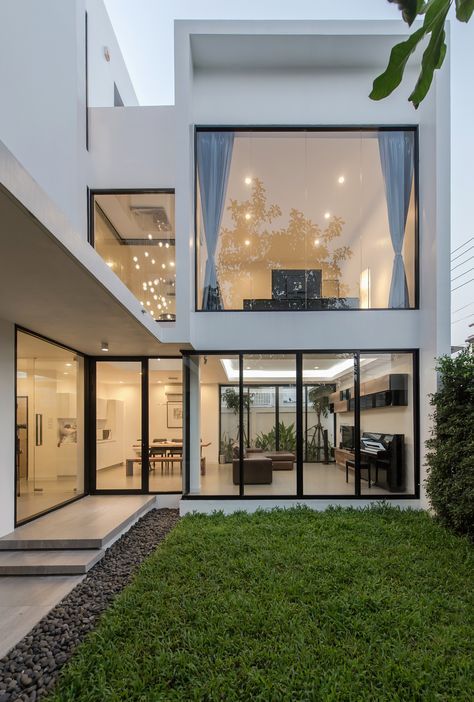 Black and white minimalist house color would be so boring if there is no nature's presence attached to this home. Put river rocks and spread the grass on your garden space to create a beautiful well-preserved garden. That is lovely!
Interior Design
We already discussed about minimalist house externally, now we will see the concept of minimalist home internally.
Furniture
We have been talked a lot about minimalist home design is based on simplicity and the same way applies to the interior concepts, such as selection of furniture and furnishing presented simplicity.
Sofa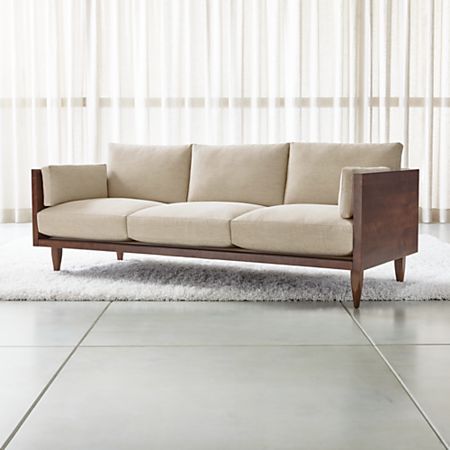 Choosing a sofa should not cram your living room. It should be good enough for welcome guests. Scandinavian sofa can be a good option to put on your living room. It has many gentle and harsh color scheme, so you can play with that flexibility color to decorate your living room as you want.
Table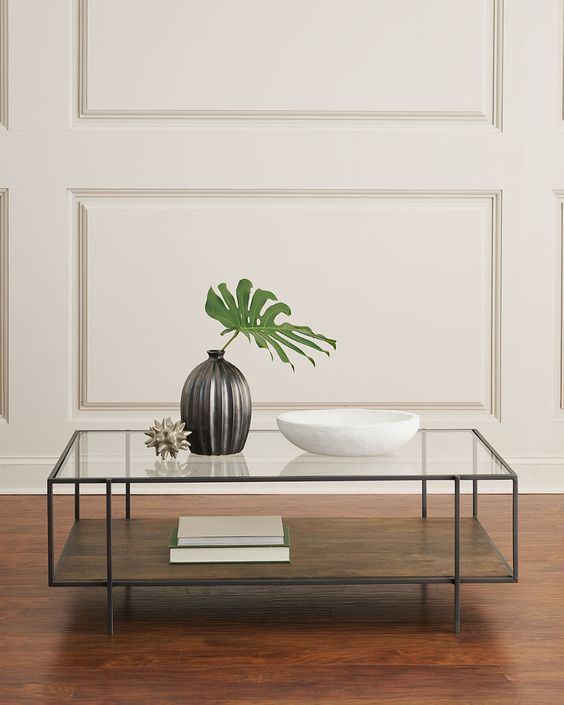 Simple and useful furniture that is the highlight of minimalist home. Coffee table is a right option because it would not takes up a lot of space in your living room. So, you can save more space!
Bed
To create a minimalist concept, there is a trick you have to know such as installing under bed storage where you can put your stuffs in the storage. Then, you can save a lot of space in your bedroom. Natural sunlight from the window gives a perfect lighting to your bedroom.
Flooring
We can apply marble or granite flooring to our minimalist home. We choose these materials because it has soft texture and not easy to crack. That is a good idea to apply, so then our home looks minimalist and bigger.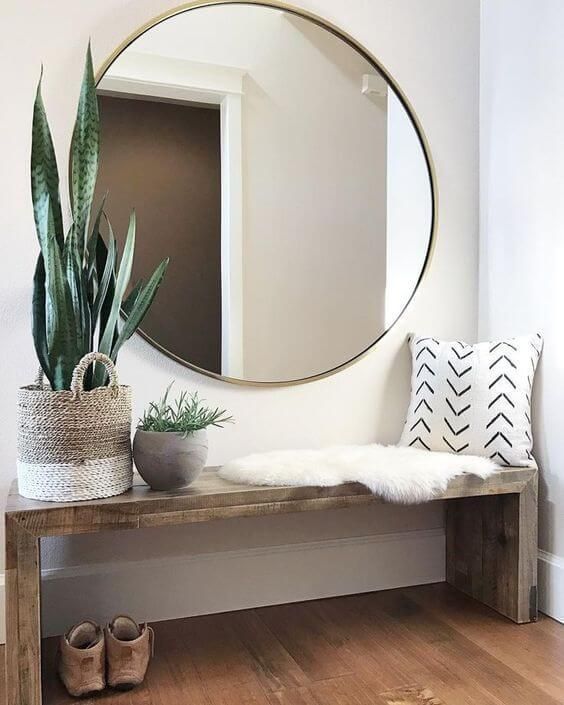 We can install a big mirror on the wall for multifunctional purpose. First, it can classify as interior accessories. The second one to make the room looks larger as a result from the mirror reflection, and the last to support natural sunlight to reflect lighting from the window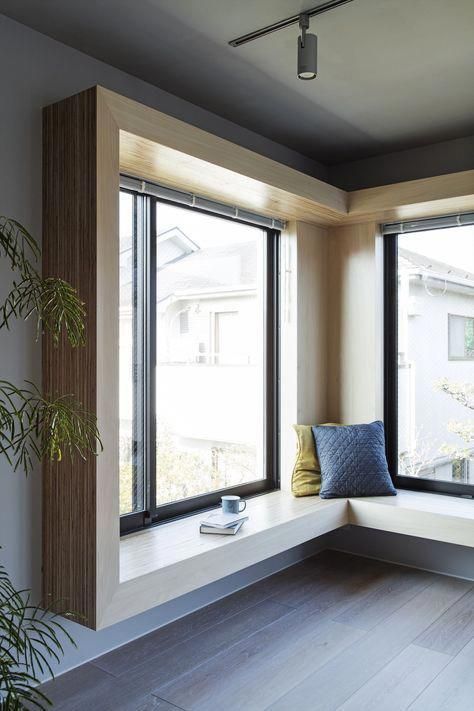 Minimalist home design well-known for its floor-to-ceiling windows, this large window helps to transfer natural sunlight from outside through the room in the daylight. As we all known natural sunlight contain vitamin D that helps us to strengthen our bone and regulate our immune system, plus we can save electrical energy consumption by not using lamp at day time. This type of window is very helpful, isn't it?
Wall Color Palette For Minimalist Home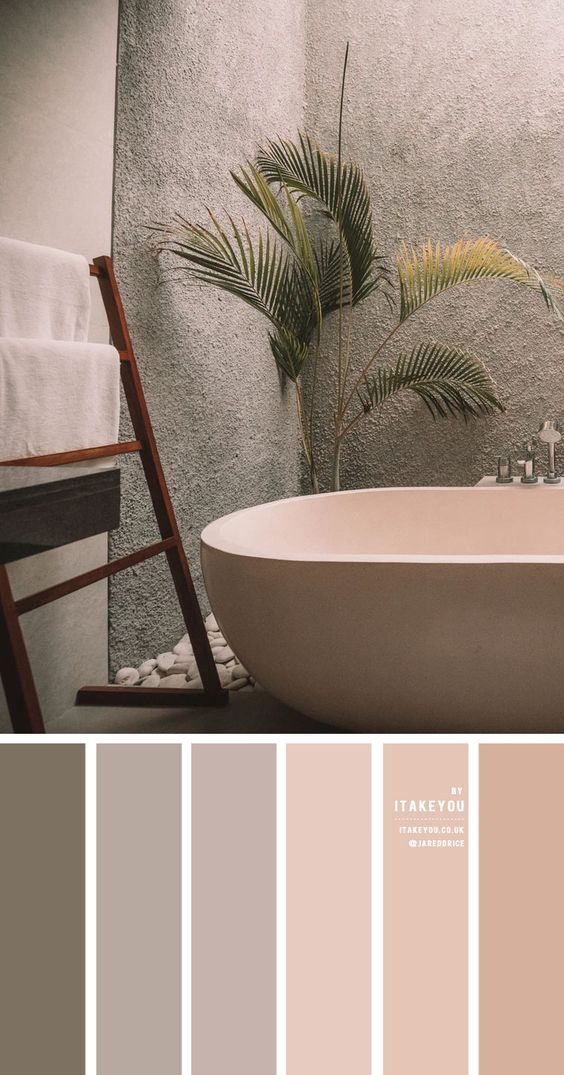 Minimalist home wall color must be white because it known as simple and elegant. If all surface of your home painted by white color, what would it be? it would be so boring, okay calm down. You can use scheme color, the same tone for coloring your minimalist home. It usually uses cream, gray, black, green, and earth color. These colors will make your home more attractive.
Those above are some identification concepts of Minimalist home based on how it looks as its externally and internally appearance. Minimalist concept adapted minimalist construction building, selection of furniture and furnishing is not only for aesthetics but also useful. Selecting simple color does not mean not special. All aspects of minimalism creating a bold accent of elegant, effectively home-designed altogether combined in the harmony of simplicity. So, would you like to have minimalist home design?